Australian Dollar Claws Back Losses
8 Feb 2011 at 9 AM - Written by John Cameron
STORY LINK Australian Dollar Claws Back Losses
The Australian Dollar lost ground during early trading this week. This renewed weakness was partly driven by disappointing Australian retail sales figures.
Friday's U.S. Non-Farm Payroll figures had a significant effect on the Australian Dollar's as traders adjusted their US Treasury Bill positions to take account of seemingly soft US Labour market data. This caused the Australian Dollar to lose ground.
Trading was relatively thin on the ground as markets re-opened in the Asian session on Sunday night UK time. This was largely due to Chinese New Year celebrations which left the Australian Dollar susceptible to near-term downside movements.
The Australian Dollar staged a turnaround to perform strongly during last night's Asian equities session. The MSCI Asia Pacific regional index was up by 0.5% last night following a stronger than anticipated Japanese trade figure. Monday night's figure showed that Japan's current account surplus widened by more than expected in December – from ¥926.2Bn in November to ¥1130.0Bn. This improved trade performance was driven by healthier economic growth form Japan's trading partners.
The next data release of note in Australia comes late tonight in the form of the Westpac Consumer Confidence survey for February. Given the go-ahead nature of recent Australian employment data, this figure is unlikely to undermine support for the Australian Dollar.
With little economic data of note due for release over the next 24 hours, improved risk sentiment is likely to be maintained and the Australian Dollar's recovery following its downward blip in the early part of the week of the week is likely to be maintained.
Looking slightly further ahead, the key market drivers for the week come in the form of Australia's employment figures for January. Analysts expect to confirm the recent strong performance for the Australian economy with the unemployment rate predicted to come in at 5%. Comparing this number to Spain's current unemployment figure of 20% gives an indication of the strength of the real economy in Australia.
Buying Property Abroad? Ask our resident FX expert a money transfer question or try John's new, free, no-obligation personal service! ,where he helps every step of the way, ensuring you get the best exchange rates on your currency requirements.
TAGS: Pound Australian Dollar Forecasts Australian Dollar Forecasts
Comments are currrently disabled
Related Stories:
Latest News:
Daily Market Updates
Major Currency Forecasts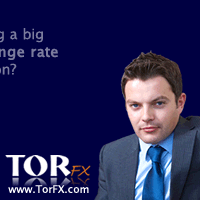 Currency Pairs