Morning Foreign Exchange Report : G7 Group of Nations Intervene in Currency Markets, Causing GBP/JPY Exchange Rate Rise, While USD, AUD, NZD Make Major Gains
18 Mar 2011 at 9 AM - Written by John Cameron
STORY LINK Morning Foreign Exchange Report : G7 Group of Nations Intervene in Currency Markets, Causing GBP/JPY Exchange Rate Rise, While USD, AUD, NZD Make Major Gains
The Pound US Dollar exchange rate (GBP/USD) is 1.6072. The Pound Australian Dollar exchange rate (GBP/AUD) is 1.6228.
The G7 group of nations caused turmoil in global currency markets when it announced overnight that it would, "join Japan, on March 18, 2011, in concerted intervention in exchange markets".
The G7, which comprises the US, Japan, UK, Canada, Germany, France and Italy will act in unison with a specific aim to weaken the Japanese Yen, in order to give the decimated Japanese business sector a chance to recover following the devastation of the last seven days.
A massive repatriation of funds by Japanese multi-nationals and remittances by insurance companies since the earthquake, which hit a week ago, have seen the Yen strengthen to a record level against the US Dollar, causing concerns that many Japanese exporters would be pushed out of key export markets, leading to a full-scale Japanese depression.
The actions of the Bank of Japan since the disaster to weaken the Yen by injecting liquidity into the Japanese credit markets on a grand scale had failed to weaken the Yen. However, the G7 announcement appears to be having the desired effect already, with the Japanese currency down by almost 4% against the Pound at one point during overnight trading.
Although the G7 actions are specifically aimed at weakening the Yen, they will have an effect on almost all of the major currencies, as central banks will be liquidating their reserves held in specific currencies and switching their holdings into others. There is bound to be unprecedented volatility in the markets today and at this time, the Australian Dollar and New Zealand Dollar are strengthening across the board while Europe's key reserve currency, the Swiss Franc, has come under heavy selling pressure.
Elsewhere, oil prices are rising again as the imposition of a 'no fly zone' over Libya increase fears of military intervention in the troubled Arab state. This development, along with the improvement in equities markets over the past twenty four hours, is likely to hurt the US Dollar,
TAGS: American Dollar Forecasts Australian Dollar Forecasts Daily Currency Updates Japanese Yen Forecasts Pound Australian Dollar Forecasts Pound Dollar Forecasts Pound Sterling Forecasts Pound Swiss Franc Forecasts Pound Yen Forecasts
Leave a Comment
Related Stories:
Latest News:
Daily Market Updates
Major Currency Forecasts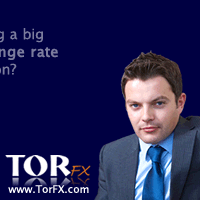 Currency Pairs