Pound Dollar Exchange Rates – GBP/USD Trades Higher As Improvement in Risk Sentiment Sees AUD and NZD Strengthen
21 Mar 2011 at 1 PM - Written by John Cameron
STORY LINK Pound Dollar Exchange Rates – GBP/USD Trades Higher As Improvement in Risk Sentiment Sees AUD and NZD Strengthen
The Pound Dollar exchange rate (GBP/USD) is 1.6284. The Pound Euro exchange rate (GBP/EUR) is 1.1474.
Leading risk indictors in the market are pointing to an pick up in global appetite for risk as the Japanese nuclear crisis is brought under control. The market seems relatively unperturbed by air strikes in Libya, with stock markets gaining during the first session of the week. Tokyo's Nikkei 225 enjoyed another day of gains overnight, gaining almost 3% on the session. The FTSE 100 is up by over a percentage point on the day and New York is expected to open up on last Friday's close when it re-opens shortly.
The improvement in risk appetite has seen GBP/AUD trade back down below 1.6200 today, following its excursion above 1.6400 last week. The GBP/NZD rate has also dropped from the mid-2.20s of last week towards the lower end of the 2.20s.
The price of a barrel of Brent Crude oil remains above $115, as markets participants continue to express concerns over future supplies of crude. Saudi Arabian authorities have taken steps to control their population by giving unprecedented pay hikes to their public sector workers in recent weeks. However, if these social control measures cease to have the desired effect, then civil unrest may grow in OPEC's leading producer, causing oil prices to break through to a new 30 month high. This would cause extreme selling pressure on the USD and could see the GBP/USD exchange rate break through the 1.6400 rate to a new near-term high.
The Pound has seen some support in the market today following some encouraging comments by Spencer Dale, the Bank of England's Chief Economist. Dale, who is also a member of the Bank's Monetary Policy Committee, predicted that the UK's economic recovery is 'set to continue', giving the MPC increased scope to increase interest rates as 2011 progresses.
The next 48 hours provide several considerable risk events for the Pound, with February's CPI inflation figure released tomorrow morning, followed by the Bank of England MPC Minutes and the Chancellor's Budget Statement on Wednesday.
Buying Property Abroad? Ask our resident FX expert a money transfer question or try John's new, free, no-obligation personal service! ,where he helps every step of the way, ensuring you get the best exchange rates on your currency requirements.
TAGS: American Dollar Forecasts Australian Dollar Forecasts Euro Forecasts New Zealand Dollar Forecasts Pound Australian Dollar Forecasts Pound Dollar Forecasts Pound Euro Forecasts Pound New Zealand Dollar Forecasts Pound Sterling Forecasts
Comments are currrently disabled
Related Stories:
Latest News:
Daily Market Updates
Major Currency Forecasts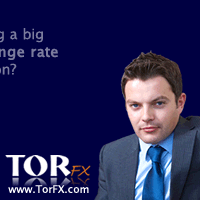 Currency Pairs