Foreign Exchange Rates : Currency Predictions - GBP, USD, EUR, AUD, CAD, INR
23 May 2011 at 3 PM - Written by John Cameron
STORY LINK Foreign Exchange Rates : Currency Predictions - GBP, USD, EUR, AUD, CAD, INR
POUND STERLING
With no data releases of note in the UK today, the Pound was left to trade to technical levels with the other majors, with movements in the EUR/USD pair determining levels on GBP EUR and GBP USD. Tomorrow morning's Public Sector Borrowing figures may provide renewed direction for Sterling. NEAR-TERM OUTLOOK – NEUTRAL.
US DOLLAR – The Pound Dollar exchange rate (GBP/USD) is 1.6131
A torrid day for equities markets , with the FTSE 100 and S&P 500 has signalled a pronounced dip in risk aversion. This has caused strong support for the Greenback as investors once again flock to the safe-haven of the US T-Bill due to fears over the Eurozone crisis. NEAR-TERM OUTLOOK – POSITIVE.
EURO – The Pound Euro exchange rate (GBP/EUR) is 1.1492
The Euro has once again suffered on the day, with the EUR USD rate dipping below the psychologically significant level of 1.4000. Eurozone policy makers have stepped in to calm fears of an imminent default by Greece, with ECB Board Member Ewald Nowotny confirming that Europe's Central Bank would continue to accept Greek government bonds as collateral. However, potential for serious downside remains for the Euro. NEAR-TERM OUTLOOK – NEUTRAL TO NEGATIVE.
AUSTRALIAN DOLLAR – The Pound Australian Dollar exchange rate (GBP/AUD) is 1.5331
The Australian Dollar has endured one of its worst sessions for some time as appetite for risk continues to drain from the market. Tonight's domestic Inflation Expectation figure for May could bring investor's focus back to projected relative yields, which would benefit the Aussie. NEAR-TERM OUTLOOK – NEUTRAL.
CANADIAN DOLLAR – The Pound Canadian Dollar exchange rate (GBP/CAD) is 1.5783
The Canadian Dollar has gained over 0.25% on the day against the Pound, however it has fared less well against its American counterpart, dropping to its lowest level for two months against the Greenback. With the CAD effectively acting as a high-yielder due to the commodity-driven nature of Canada's economy, further downside is possible over the remainder of the week if commodities continue to drop and investors scale back their appetite for risk. NEAR-TERM OUTLOOK – NEUTRAL TO POSITIVE.
INDIAN RUPEE – The Pound Indian Rupee exchange rate (GBP/INR) is 72.84
The Rupee continues to gain ground against Sterling as GBP INR trends downwards following its brief visit above 74.00 at the end of last month. However, another break above 74.00 can not be ruled out as Indian equities struggle and the Rupee comes under selling pressure in line with other Asian currencies. NEAR-TERM OUTLOOK – NEUTRAL TO NGATIVE.
For other live currency exchange rates and a currency converter see the currency news website.
Buying Property Abroad? Ask our resident FX expert a money transfer question or try John's new, free, no-obligation personal service! ,where he helps every step of the way, ensuring you get the best exchange rates on your currency requirements.
TAGS: American Dollar Forecasts Australian Dollar Forecasts Canadian Dollar Forecasts Currency Predictions Euro Forecasts Indian Rupee Forecasts Pound Australian Dollar Forecasts Pound Canadian Dollar Forecasts Pound Dollar Forecasts Pound Euro Forecasts Pound Rupee Forecasts Pound Sterling Forecasts
Comments are currrently disabled
Related Stories:
Latest News:
Daily Market Updates
Major Currency Forecasts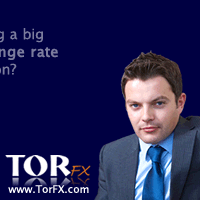 Currency Pairs