Forex Forecast : Rate Predictions For GBP, USD, EUR, AUD, NOK
2 Nov 2011 at 3 PM - Written by John Cameron
STORY LINK Forex Forecast : Rate Predictions For GBP, USD, EUR, AUD, NOK
POUND STERLING
This morning's UK PMI Construction survey was supportive for the Pound; it showed a surprise pick-up in activity in Britain's building industry. That apart, it was a quiet day for Sterling, as investors sat on their hands ahead of the release of the latest UK PMI Services data tomorrow morning. NEAR-TERM OUTLOOK – NEUTRAL.
US DOLLAR – The Pound Dollar exchange rate (GBP/USD) is 1.5983
Today has seen an improvement in global stock markets, following the heavy losses which they incurred yesterday. The has caused the Dollar to edge lower against the other majors. Tonight's FOMC rate decision is unlikely to provide many major surprises. NEAR-TERM OUTLOOK – NEUTRAL TO NEGATIVE.
EURO – The Pound Euro exchange rate (GBP/EUR) is 1.1582
The Euro has clawed back a small portion of the losses which it incurred on Monday and Tuesday during today's session. This morning's German unemployment figures disappointed, but at the moment, 'the data is not the thing'. The Euro remains susceptible to heavy selling pressure at very short notice if the news from Greece and Italy is bad. NEAR-TERM OUTLOOK – NEUTRAL TO NEGATIVE.
AUSTRALIAN DOLLAR – The Pound Australian Dollar exchange rate (GBP/AUD) is 1.5390
The Australian Dollar has steadied on the day, following the heavy losses of the previous two session. Support for the Aussie has coincided with a forward move in global risk sentiment as investors regain some semblance of calm following the panic of earlier this week. Further heavy losses for global equities are almost guaranteed at some stage before Christmas, leaving the Aussie firmly parked in the 'at risk' bay. NEAR-TERM OUTLOOK – NEUTRAL TO NEGATIVE.
NORWEGIAN KRONE – The Pound Norwegian Krone exchange rate (GBP/NOK) is 9.0042
This week's run against the Euro has not been good news for investors holding Krone-denominated assets. Norway's major trading partner is the Eurozone, so a bad week for the EUR has meant a bad week for the NOK. Fears over the effect that a disorderly default by Greece may lead to a break-up of the Euro have lead to a generally 'risk-off' trading environment this week, causing further downside for the NOK, thanks to Norway's dependency on oil exports. NEAR-TERM OUTLOOK – NEUTRAL.
For other live currency exchange rates and a currency converter see the currency news website.
Buying Property Abroad? Ask our resident FX expert a money transfer question or try John's new, free, no-obligation personal service! ,where he helps every step of the way, ensuring you get the best exchange rates on your currency requirements.
TAGS: American Dollar Forecasts Australian Dollar Forecasts Currency Predictions Euro Forecasts Norwegian Krone Forecasts Pound Australian Dollar Forecasts Pound Dollar Forecasts Pound Euro Forecasts Pound Norwegian Krone Forecasts Pound Sterling Forecasts
Comments are currrently disabled
Related Stories:
Latest News:
Daily Market Updates
Major Currency Forecasts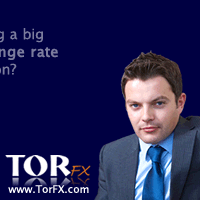 Currency Pairs