Foreign Exchange Rates : Currency Predictions - GBP, USD, EUR, TRY
11 Jan 2012 at 3 PM - Written by John Cameron
STORY LINK Foreign Exchange Rates : Currency Predictions - GBP, USD, EUR, TRY
POUND STERLING
There was bad news for Britain's tentative economic recovery earlier today, with the release of UK trade figures for November. The numbers showed that the UK's trade deficit is widening, as the relatively cheap Pound caused the value of imports to increase, while exports dropped off. An increase in the £275bn already allocated to the Bank of England's QE programme tomorrow would hit Sterling hard. NEAR-TERM OUTLOOK – NEUTRAL TO NEGATIVE.
US DOLLAR – The Pound Dollar exchange rate (GBP USD) is 1.5382
The Greenback has outperformed all of the other 16 most actively-traded currencies during today's session following an anaemic performance from UK and European stock markets. The release of the latest Beige Book data from the Fed this afternoon will be closely-watched by investors holding the USD. NEAR-TERM OUTLOOK – NEUTRAL TO POSITIVE.
EURO – The Pound Euro exchange rate (GBP EUR) is 1.2102
Official figures from Germany's Federal Statistics Office, released earlier today, showed that the German economy expanded by 3% throughout 2011. Less positively, the numbers also suggested that Europe's powerhouse economy contracted by a quarter of a percentage point in the three months until the end of December. The recent dip in Germany's output can be attributed to the uncertainty caused by Europe's ongoing debt crisis; a situation which is unlikely to improve any time soon. NEAR-TERM OUTLOOK – NEUTRAL TO NEGATIVE.
NEW TURKISH LIRA – The Pound New Turkish Lira exchange rate (GBP/TRY) is 2.8629
The Lira has firmed-up since the GBP TRY exchange rate reached a multi-year high of just short of 2.9800 in between Christmas and the New Year. The move downwards for the pair was partly driven by profit-taking from speculators at top-of-the-range rates. Today's Turkish trade data for November, which showed that the domestic current account deficit was narrower than anticipated, has further assisted the Lira's recovery. NEAR-TERM OUTLOOK – NEUTRAL TO POSITIVE.
For other live currency exchange rates and a currency converter see the currency news website.
Buying Property Abroad? Ask our resident FX expert a money transfer question or try John's new, free, no-obligation personal service! ,where he helps every step of the way, ensuring you get the best exchange rates on your currency requirements.
TAGS: American Dollar Forecasts Currency Predictions Euro Forecasts Pound Dollar Forecasts Pound Euro Forecasts Pound Lira Forecasts Pound Sterling Forecasts Turkish Lira Forecasts
Comments are currrently disabled
Related Stories:
Latest News:
Daily Market Updates
Major Currency Forecasts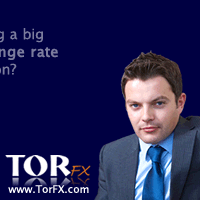 Currency Pairs