Currency Exchange Rates : Forex Currency Predictions - GBP, USD, EUR, CHF
January 19, 2012 - Written by John Cameron
STORY LINK Currency Exchange Rates : Forex Currency Predictions - GBP, USD, EUR, CHF
POUND STERLING
The Pound has suffered from drift in the currency markets today, in the absence of any significant UK data releases. Investors holding Sterling-denominated assets will be hoping for an unexpected spike in UK Retail Sales when December's UK shop sales data is released tomorrow morning. NEAR-TERM OUTLOOK – NEUTRAL TO NEGATIVE.
US DOLLAR – The Pound Dollar exchange rate (GBP USD) is 1.5439
The US Dollar has held steady on the day against the Pound and the Euro. US CPI Inflation data, released this afternoon, revealed that the price of a basket of consumer goods showed no monthly increase in December. With global stock markets trading into positive territory on the day, the risk is to the downside for the Greenback. NEAR-TERM OUTLOOK – NEUTRAL TO NEGATIVE.
EURO – The Pound Euro exchange rate (GBP EUR) is 1.1977
The Euro has continued to show signs that it is recovering during today's session, following confirmation from the IMF of yesterday's rumour that it is set to seek to raise $500bn in order to bolster its bail-out fund. Debt-burdened Eurozone states are likely to be the major beneficiaries of the move, providing a fair wind for the Eurozone's currency. NEAR-TERM OUTLOOK – NEUTRAL TO POSITIVE.
SWISS FRANC – The Pound Swiss Franc exchange rate (GBP CHF) is 1.4468
The GBP CHF rate continues to ease off the 9-month high which it reached earlier this month. The safe-haven Franc has moved forward on the day against the Pound, in spite of positive moves on global equities markets. This is partly a technical move, but partly driven by improved sentiment towards Switzerland's major trading partner, the Eurozone. NEAR-TERM OUTLOOK – NEUTRAL TO POSITIVE.
For other live currency exchange rates and a currency converter see the currency news website.
International Money Transfer? Ask our resident FX expert a money transfer question or try John's new, free, no-obligation personal service! ,where he helps every step of the way, ensuring you get the best exchange rates on your currency requirements.
TAGS: American Dollar Forecasts Currency Predictions Dollar Pound Forecasts Euro Forecasts Pound Dollar Forecasts Pound Euro Forecasts Pound Sterling Forecasts Pound Swiss Franc Forecasts Swiss Franc Forecasts
Comments are currrently disabled
Related Stories:
Latest News:
Daily Market Updates
Major Currency Forecasts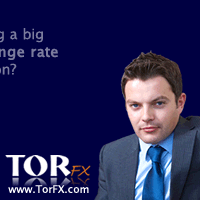 Currency Pairs