Pound Euro Exchange Rate Today – GBP AUD Drops To Multi-Decade Low As US Non-Farm Payrolls Data Thrashes Expectations
6 Feb 2012 at 9 AM - Written by Tim Boyer
STORY LINK Pound Euro Exchange Rate Today – GBP AUD Drops To Multi-Decade Low As US Non-Farm Payrolls Data Thrashes Expectations
The Pound Euro exchange rate (GBP EUR) is 1.2066. The Pound Dollar exchange rate (GBP USD) is 1.5769. The Pound Australian Dollar exchange rate (GBP AUD) is 1.4727.
Last week's session in the currency markets ended with an up-tick in global appetite for risk, following highly encouraging labour market data from the US.
Friday afternoon's closely-watched Non-Farm Payroll number for January printed at 243,000, far exceeding analysts' expectations of an increase of 150,000. The figure builds on last month's figure, which showed that over 200,000 new jobs had been generated in America's vast economy during the month of December. The American labour market data also showed that the overall level of US unemployment had unexpectedly dipped from 8.5% to 8.3%.
Friday was a busy day for economic releases, most of which bettered analysts' expectations. UK data out on Friday morning showed that Britain's key service sector is expanding at its fastest rate since March 2011, giving hope to investors holding Sterling-denominated assets that the UK's ailing economy may yet be able to avoid a double-dip recession.
The return of a 'risk-on' trading environment caused stock markets to rally following their recent wobble. This saw London's FTSE 100 share index to gain by almost 2% on the session. Europe's leading indices registered similar gains, while US stocks also saw healthy increases. The gain in appetite for risk saw the high-yielding currencies surge, taking the Sterling Rand GBP ZAR exchange rate below 12.0000, while Sterling Aussie Dollar GBP AUD dropped to 1.4649, its lowest level for over two decades.
Further support for the high-yielders is possible this week. However, there remains the ever-present possibility that risk aversion will make a comeback, as Greece's debt saga remains unresolved. Last night's talks between the country's coalition partners ended in stalemate when Prime Minister Lucas Papademos failed to gain the support for fiscal reforms demanded by the IMF and EU. The continuing absence of an agreement could see the troubled Hellenic state renege on its debt commitments, triggering a dramatic default.
For Pound Euro GBP EUR currency exchange, other foreign exchange rates and a live money converter see the currency news website.
Buying Property Abroad? Ask our resident FX expert a money transfer question or try John's new, free, no-obligation personal service! ,where he helps every step of the way, ensuring you get the best exchange rates on your currency requirements.
TAGS: American Dollar Forecasts Australian Dollar Forecasts Daily Currency Updates Dollar Pound Forecasts Euro Forecasts Euro Pound Forecasts Pound Australian Dollar Forecasts Pound Dollar Forecasts Pound Euro Forecasts Pound Rand Forecasts South African Rand Forecasts
Comments are currrently disabled
Related Stories:
Latest News:
Daily Market Updates
Major Currency Forecasts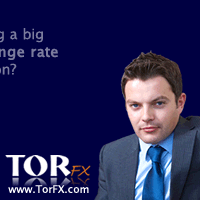 Currency Pairs