Pound To Euro rate up, Sterling gains for GBP AUD, CAD, CZK, NZD, PLN, TRY and ZAR
11 Feb 2012 at 9 AM - Written by James Fuller
STORY LINK Pound To Euro rate up, Sterling gains for GBP AUD, CAD, CZK, NZD, PLN, TRY and ZAR
The Pound Euro exchange rate GBP EUR is trading at 1.19103, up 0.26%. The Pound Dollar exchange rate GBP USD is trading at 1.58121, down 046%. The Pound Australian Dollar exchange rate GBP AUD is trading at 1.47474, up 0.42%. The Pound New Zealand Dollar currency rate GBP NZD is trading at 1.89789, up 0.22%. The Sterling Swiss Franc rate GBP CHF is trading at 1.44362, up 0.08%.
Greece dominates the economic headlines of the day, with their austerity measures being rejected last night when presented to Eurozone ministers in Brussels.
Their cuts fell short by 325 million Euros, and they have been told they have until next wednesday to meet the demands imposed by the Eurozone and IMF. This to allow them a second substantial bailout fund to prevent
Greece's imminent bankrupcy and default. Today saw muliple Greek ministers resign. Considering the public hostility from the first bailout fund austerity cuts, there will likely be extreme reaction against the new proposed austerity measures.
The Greek situation saw Sterling gain 0.26% against the Euro despite the Bank Of England announcing another 50 billion pounds of QE, however Sterling fell 0.5% against the US Dollar as investors seek the safer Dollar.
Pound Sterling has also seen strong positive gains against several major currencies today including GBP AUD up 0.43%, GBP CZK up 0.58%, GBP MXN up 0.62%, GBP PLN up 1.01%, GBP MXN up 0.58% and GBP ZAR up 1.54% on the day.
Sterling also suffered against the Chinese Yuan with GBP CNY down 0.43%, Norwegian Krone with GBP NOK down 0.49%, Japanese Yen with GBP JPY down 0.6% and Hong Kong Dollar with GBP HKD down 0.51%
For Pound Sterling to Euro currency exchange, live foreign exchange rates today and a full money converter please see the Currency News website.
Buying Property Abroad? Ask our resident FX expert a money transfer question or try John's new, free, no-obligation personal service! ,where he helps every step of the way, ensuring you get the best exchange rates on your currency requirements.
TAGS: American Dollar Forecasts Australian Dollar Forecasts Daily Currency Updates Euro Forecasts Japanese Yen Forecasts Norwegian Krone Forecasts Pound Australian Dollar Forecasts Pound Canadian Dollar Forecasts Pound Dollar Forecasts Pound Euro Forecasts Pound Hong Kong Dollar Forecasts Pound Lira Forecasts Pound New Zealand Dollar Forecasts Pound Norwegian Krone Forecasts Pound Rand Forecasts Pound Sterling Forecasts Pound Yen Forecasts Swiss Franc Forecasts Turkish Lira Forecasts
Comments are currrently disabled
Related Stories:
Latest News:
Daily Market Updates
Major Currency Forecasts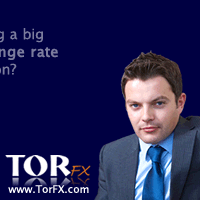 Currency Pairs