Gold Price Tumbles and Pound To US Dollar Exchange Rate Tests Higher As Global Share Markets Gain
2 Mar 2012 at 9 AM - Written by Toni Johnson
STORY LINK Gold Price Tumbles and Pound To US Dollar Exchange Rate Tests Higher As Global Share Markets Gain
The Pound Sterling to US Dollar exchange rate is 1.5926.
Yesterday provided another strange session in the currency markets; once again weak economic data releases form at least two of the world's leading economies failed to suppress investors' appetite for risk.
The morning session was notable for some soft whole-of-eurozone employment figures. The data showed that unemployment in the region had risen to its highest level in the post-euro era in January, to touch a dizzying 10.7%. It appears that austerity measures in several European states are beginning to wreak a negative multiplier effect on growth and jobs across the whole economic area.
Meanwhile, in the US, yesterday afternoon saw the release of similarly worrying figures from the real economy. This time it was February's ISM Manufacturing survey which provided cause for concern. The closely-watched gauge of activity in this key sector showed an unexpected drop from 54.1 in January to 52.4 last month.
On any other day, such poor data sets from the world's two leading economies would cause a pronounced shift out of risk by institutional investors. However, this did not come to pass during yesterday's session – the safe haven US Dollar was not well supported on the day, while the risk sensitive Australian and New Zealand Dollars hovered up significant buying pressure which took the GBP AUD and the GBP NZD exchange rates to intraday lows of 1.4751 and 1.8986 respectively.
The burgeoning appetite for risk amongst market participants was highlighted by a drop-off in the wholesale price of gold. The world's ultimate safe-haven asset lost over 5% of its value in the 24hrs leading up to midday in yesterday's European session, as investors regained their nerve. Improved investor sentiment appears to have coincided with a lower number of news items regarding the eurozone's debt crisis.
Buying Property Abroad? Ask our resident FX expert a money transfer question or try John's new, free, no-obligation personal service! ,where he helps every step of the way, ensuring you get the best exchange rates on your currency requirements.
TAGS: American Dollar Forecasts Australian Dollar Forecasts Daily Currency Updates Dollar Pound Forecasts Euro Forecasts Euro Pound Forecasts New Zealand Dollar Forecasts Pound Australian Dollar Forecasts Pound Dollar Forecasts Pound Euro Forecasts Pound New Zealand Dollar Forecasts Pound Sterling Forecasts
Comments are currrently disabled
Related Stories:
Latest News:
Daily Market Updates
Major Currency Forecasts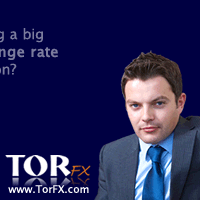 Currency Pairs