Currency Rate Predictions For The Pound Sterling, Hong Kong Dollar, US Dollar And Euro For Today
14 Mar 2012 at 6 PM - Written by Frank Davies
STORY LINK Currency Rate Predictions For The Pound Sterling, Hong Kong Dollar, US Dollar And Euro For Today
Poor British labour market data did not stop the POUND STERLING register healthy gains against the euro and the high yielding currencies on the day. The UK Jobless Claims data showed a bigger increase than had been anticipated, but the Pound traded with a NEUTRAL TO POSITIVE bias on the day.
Weaker than anticipated US Current Account data, released this lunchtime, has pushed the US DOLLAR higher, as institutional investors sought out a safe-haven for their funds. The yields on US Treasury Bills showed a sharp rise on the day, illustrating the strength of global investors' appetite for safe-haven assets. The Dollar is expected to trade on a NEUTRAL TO POSITIVE footing in the near-term, with the GBP USD exchange rate currently standing at 1.5697.
The EURO has lost ground against the Dollar and the Pound on the day, taking the GBP EUR exchange rate to 1.2044. The eurozone countries are struggling to shift their bonds at auction, while near-neighbour the UK has seen its bond auctions over-subscribed by up to three times in recent weeks. This morning's lower than anticipated whole of eurozone CPI inflation data has added to the downside pressure on the single currency, meaning that the euro trades on a NEUTRAL TO NEGATIVE footing moving into tomorrow.
The HONG KONG DOLLAR is currently trading at 12.1785 against the GBP. The HKD has been well-supported and made good gains against Sterling over the past two weeks. A decent performance for equities over the past month in Hong Kong has benefitted the local currency, while the HKD derived further benefit from its loose peg to the US Dollar over the same period, thanks to a strong performance from the Greenback. The Hong Kong Dollar is expected to trade with a NEUTRAL TO POITIVE bias moving forward.
Buying Property Abroad? Ask our resident FX expert a money transfer question or try John's new, free, no-obligation personal service! ,where he helps every step of the way, ensuring you get the best exchange rates on your currency requirements.
TAGS: American Dollar Forecasts Currency Predictions Dollar Pound Forecasts Euro Forecasts Euro Pound Forecasts Hong Kong Dollar Forecasts Pound Dollar Forecasts Pound Euro Forecasts Pound Hong Kong Dollar Forecasts Pound Sterling Forecasts
Comments are currrently disabled
Related Stories:
Latest News:
Daily Market Updates
Major Currency Forecasts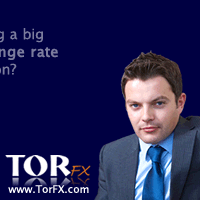 Currency Pairs