Pound Sterling, US Dollar, Euro and Norwegian Krone Currency Rate Predictions
23 Mar 2012 at 6 PM - Written by Ben Hughes
STORY LINK Pound Sterling, US Dollar, Euro and Norwegian Krone Currency Rate Predictions
Last night's nationwide Consumer Confidence survey for February hurt the POUND STERLING, showing a drop-off in sentiment from the month before. Next Wednesday's finalised Q4 GDP Growth data for the UK economy is the next risk event of note for the GBP, meaning that Sterling heads into next week on a NEUTRAL footing.
Some positive figures from the eurozone provided a fair wind for the EURO today, as we sail towards tonight's market close. This morning's French Business Confidence survey and Italian Retail Sales numbers both convincingly beat analysts' expectations, however this week's widening of Spanish bond spreads makes for potentially tricky trading conditions for the single currency moving forward. The current GBP EUR exchange rate is 1.1961 and the single currency is expected to trade with a NEUTRAL TO POSITIVE bias heading into next week.
The US DOLLAR has performed poorly during today's session, losing ground against both Sterling and the Euro. Stronger than expected eurozone data releases have caused appetite for risk to seep back into the market, triggering a shift out of safety plays by institutional investors. This has taken the GBP USD exchange rate to 1.5861. Next week brings a relatively quiet week for global data releases, so any geo-political events which catch the headline writers' eyes could determine levels for the Greenback. In the meantime, the USD is expected to trade on a NEUTRAL TO NEGATIVE footing.
The NORWEGIAN KRONE has performed creditably against the rest of the sixteen most-actively traded currencies on the day. Positive vibes from the eurozone in the former of encouraging data releases have helped, as has the continuing strength of wholesale oil prices. The current GBP NOK exchange rate is 9.1238 and it is anticipated that the NOK will trade with a NEUTRAL TO POSITIVE bias moving forward.
Buying Property Abroad? Ask our resident FX expert a money transfer question or try John's new, free, no-obligation personal service! ,where he helps every step of the way, ensuring you get the best exchange rates on your currency requirements.
TAGS: American Dollar Forecasts Currency Predictions Dollar Pound Forecasts Euro Forecasts Euro Pound Forecasts Norwegian Krone Forecasts Pound Dollar Forecasts Pound Euro Forecasts Pound Norwegian Krone Forecasts Pound Singapore Dollar Forecasts
Comments are currrently disabled
Related Stories:
Latest News:
Daily Market Updates
Major Currency Forecasts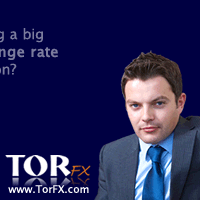 Currency Pairs