US Dollar, Pound Sterling, Euro and Indian Rupee Daily Exchange Rate Predictions
27 Mar 2012 at 6 PM - Written by John Cameron
STORY LINK US Dollar, Pound Sterling, Euro and Indian Rupee Daily Exchange Rate Predictions
This morning's CBI Reported Sales figures in the UK beat expectations, providing a fair wind for the POUND STERLING early on. The Pound currently trades on a NEUTRAL TO POSITIVE footing ahead of tomorrow's final UK GDP figures for Q4 of 2011. If these growth numbers show an annualised expansion of over the previous estimate of 0.7%, then the Pound could enjoy a winning end to the week.
The US DOLLAR has been out of favour in the currency markets during today's session. The move against the Greenback has been triggered by Federal Reserve Chairman Ben Bernanke's comments of last night, which investors have taken as a heavy hint that America's central bank may commit to a third tranche of Quantitative Easing before the end of the year. Weak US housing sector numbers this afternoon have raised further questions about the health of the real economy in the US, meaning that the Dollar heads into tomorrow trading to with a NEGATIVE bias. The GBP USD rate stands at 1.5964.
An off-the-scale reading for this morning's French Consumer Confidence survey has helped the EURO on the day. The much-vaunted strengthening of the EU's firewall, designed to protect financial institutions from the contagion emanating from any potential contagion following a default by a nation state, appears to be a goer, providing further positive news for the single currency. The current GBP EUR exchange rate is 1.1975 and the euro is currently trading on a NEUTRAL footing in the markets.
The INDIAN RUPEE has suffered a bout of sustained selling pressure over the past two weeks. Analysts have aired their fears that the extent of the Indian economy's current account deficit in recent sessions, taking the Rupee lower still. However, last night's suggestion by US Fed Chairman Ben Bernanke that a third bout of QE may be on the cards has helped risk-tethered currencies such as the Rupee, meaning that the Indian currency trades with a NEUTRAL TO POSITIVE bias. The current GBP INR exchange rate is 80.9645.
Buying Property Abroad? Ask our resident FX expert a money transfer question or try John's new, free, no-obligation personal service! ,where he helps every step of the way, ensuring you get the best exchange rates on your currency requirements.
TAGS: American Dollar Forecasts Currency Predictions Dollar Pound Forecasts Euro Forecasts Euro Pound Forecasts Indian Rupee Forecasts Pound Dollar Forecasts Pound Euro Forecasts Pound Rupee Forecasts Pound Sterling Forecasts
Comments are currrently disabled
Related Stories:
Latest News:
Daily Market Updates
Major Currency Forecasts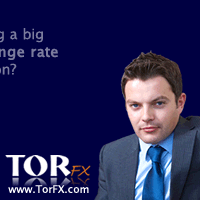 Currency Pairs