Daily Currency Predictions For The Pound Sterling, Euro, US Dollar and Hong Kong Dollar
3 Apr 2012 at 6 PM - Written by Ben Hughes
STORY LINK Daily Currency Predictions For The Pound Sterling, Euro, US Dollar and Hong Kong Dollar
The POUND STERLING was supported by the release of a report from the British Chambers of Commerce earlier today which observed some 'signs of improvement' in Britain's ailing economy in the first quarter of this year. A far stronger than anticipated UK PMI Manufacturing sector survey, released this morning, backed-up the BCC's assertion, meaning that Sterling heads into tomorrow on a NEUTRAL TO POSITIVE footing.
The EURO floundered once again during today's session following the release of Spanish data which revealed that unemployment in the down-at-heel Iberian state has risen to 23.6% - its highest ever recorded level. Spain's government heaped further pressure on the single currency when they revealed that the country's debt to GDP level will rise to almost 80% this year. The euro is anticipated to trade with a NEUTRAL bias in the near-term. The current GBP EUR exchange rate is 1.1969.
This afternoon's weaker-than-expected US Factory Orders data proved supportive for the safe-haven US DOLLAR, taking the GBP USD exchange rate down to its current level of 1.5959. Last night's downbeat assessment of the prospects for the global economic recovery by the Reserve Bank of Australia have added to the tailwind for the Greenback, meaning that it heads into the middle part of the week on a NEUTRAL TO POSITIVE footing.
The fortunes of the HONG KONG DOLLAR remain inextricably linked to those of the US Dollar thanks to the loose peg which remains in place. The Hong Kong currency has benefitted from today's safe-haven move into the Dollar today, taking the GBP HKD exchange rate to 12.3940. Last week's news that HK law-makers are considering setting up a new investment fund was music to the ears of investors holding HKD-denominated assets, meaning that the HKD is expected to trade on a NEUTRAL TO POSITIVE footing moving forward.
Buying Property Abroad? Ask our resident FX expert a money transfer question or try John's new, free, no-obligation personal service! ,where he helps every step of the way, ensuring you get the best exchange rates on your currency requirements.
TAGS: American Dollar Forecasts Currency Predictions Dollar Pound Forecasts Euro Forecasts Euro Pound Forecasts Hong Kong Dollar Forecasts Pound Dollar Forecasts Pound Euro Forecasts Pound Hong Kong Dollar Forecasts Pound Sterling Forecasts
Comments are currrently disabled
Related Stories:
Latest News:
Daily Market Updates
Major Currency Forecasts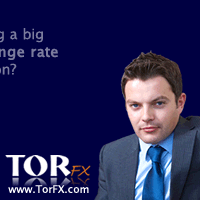 Currency Pairs