Today's Currency Rate Predictions For The Swiss Franc, US Dollar, Euro and Pound Sterling
10 Apr 2012 at 6 PM - Written by Ben Hughes
STORY LINK Today's Currency Rate Predictions For The Swiss Franc, US Dollar, Euro and Pound Sterling
The POUND STERLING has struggled in the currency markets on the day, losing ground against the majority of the other majors. A bad day for the FTSE 100 saw institutional investors shift out of the riskier plays which London provides and into safer havens. However, Scotland provided some positive news, with the release of regional employment figures which revealed that employment had risen by its highest monthly amount for five years. In spite of these numbers, the Pound heads into tomorrow on a NEUTRAL TO NEAGTIVE footing.
The US DOLLAR has been a big winner on the day, as serious volume returned to the currency markets following the long Easter break in the Western world. Investors have voted with their feet following Friday's weak US labour market numbers and higher than anticipated Chinese inflation figures, released at the start of this week's session. Both cast doubt over the continued strength of the global economic recovery, leading to safe have support for the Greenback. This took the GBP USD exchange rate to its current level of 1.5834 and the Dollar is expected to trade with a NEUTRAL TO POSITIVE bias in the near-term.
The EURO has held steady during today's session following last week's heavy losses. Institutional investors have recovered their nerve over the Easter break, following their collective attack of the jitters as Spanish debt yields steadily rose following last Wednesday's tame bond auction take-up. This morning's figures showing a rise in German exports for the second month on the trot, in February, have helped send the GBP EUR rate down to its current level of 1.2104. The single currency trades on a NEUTRAL footing moving forward.
The SWISS FRANC leaked support at the end of last week, but has recovered during today's session to send the GBP CHF exchange rate to its current level of 1.4555. The Swiss currency has gained from safe-haven support following last Friday's weak US labour market data and Monday's higher than anticipated Chinese inflation numbers. However, it's a case of caveat emptor for investors trading in the Franc, as last Thursday brought heavy selling of the Swiss currency by the country's central bank in an attempt to maintain the EUR CHF floor of 1.2000. Given the SNB's determination to maintain this floor, the Franc is expected to trade on no more than a NEUTRAL footing in the near-term.
Buying Property Abroad? Ask our resident FX expert a money transfer question or try John's new, free, no-obligation personal service! ,where he helps every step of the way, ensuring you get the best exchange rates on your currency requirements.
TAGS: American Dollar Forecasts Currency Predictions Dollar Pound Forecasts Euro Forecasts Euro Pound Forecasts Pound Dollar Forecasts Pound Euro Forecasts Pound Sterling Forecasts Pound Swiss Franc Forecasts Swiss Franc Forecasts
Comments are currrently disabled
Related Stories:
Latest News:
Daily Market Updates
Major Currency Forecasts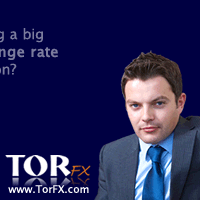 Currency Pairs