Today's Exchange Rate Forecasts For The Pound Sterling, US Dollar, Euro and South African Rand
16 Apr 2012 at 6 PM - Written by John Cameron
STORY LINK Today's Exchange Rate Forecasts For The Pound Sterling, US Dollar, Euro and South African Rand
The EURO has once again hogged the headlines for all the wrong reasons during today's session in the currency markets. The European Central Bank made a statement earlier today which confirmed that for the fifth week in succession, it did not move into Europe's bond markets to prop up the faltering gilts of several debt-burdoned eurozone nations. This goes some of the way to explaining the move out of Spanish and Italian bonds over the last seven days, however, the euro continues to trade on a NEUTRAL TO NEGATIVE footing following the GBP EUR exchange rate's break to a new 19-month high of 1.2180.
The POUND STERLING has struggled to break into positive territory against most of the other sixteen most actively-traded currencies, with the exception of the euro and the high-yielders during today's session. There was bad news for the UK economy with this morning's report from Ernst & Young's ITEM Club, which predicted that the domestic economy will limp to an annualised GDP growth figure of only 0.4% in 2012. Sterling trades with a NEUTRAL TO NEGATIVE bias moving forward.
The US DOLLAR has come under some selling pressure in the markets today, as global stocks showed signs of recovering. This afternoon's US Retail Sales numbers thrashed expectations, adding to the 'risk-on' trading environment, which caused further downside for the safe-haven Greenback. The current GBP USD exchange rate stands at 1.5865 and the Dollar is expected to head into tomorrow's session on a NEUTRAL TO NEGATIVE footing.
The SOUTH AFRICAN RAND has once again endured a poor day in the currency markets, taking the GBP ZAR exchange rate all the way up to 12.7005 on the day. Fears over an apparent economic slowdown in China and the ongoing eurozone debt crisis have caused appetite for risk to seep from the market in recent sessions. With significant potential for the emergence of further 'bad news' stories in coming sessions, the South African currency is expected to trade with a NEGATIVE bias in the short-term.
Buying Property Abroad? Ask our resident FX expert a money transfer question or try John's new, free, no-obligation personal service! ,where he helps every step of the way, ensuring you get the best exchange rates on your currency requirements.
TAGS: American Dollar Forecasts Currency Predictions Dollar Pound Forecasts Euro Forecasts Euro Pound Forecasts Pound Dollar Forecasts Pound Euro Forecasts Pound Rand Forecasts Pound Sterling Forecasts South African Rand Forecasts
Comments are currrently disabled
Related Stories:
Latest News:
Daily Market Updates
Major Currency Forecasts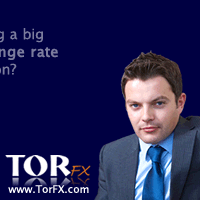 Currency Pairs