Strong US Retail Sales Numbers Cause Selling Pressure On The US Dollar
17 Apr 2012 at 9 AM - Written by David Woodsmith
STORY LINK Strong US Retail Sales Numbers Cause Selling Pressure On The US Dollar
Better than anticipated US retail sales numbers caught the attention during yesterday's session in the currency markets. The American shop sales figures far outstripped expectations, showing a monthly increase of 0.8% in March, versus analysts' expectations of a 0.3% print. A break-down of the data revealed that an uptick in the sales of garden equipment and construction materials, attributable to warmer than usual weather in the States last month, had helped push the figure higher. More cynical analysts will suggest that the increase in transactions in these two sectors was simply a case of US consumers 'bringing forward' purchases which they would have made anyway, later in the year. However, the fact that American shoppers are feeling confident enough to increase their aggregate expenditure bodes well for the future economic prospects for the world's largest economy.
The encouraging US data had its usual effect of causing market participants to shift their funds out of US Dollar-denominated safety plays and into riskier asset classes, eliciting a weakening of the Greenback. This saw the GBP USD exchange rate to move away from its intra-day low of 1.5821 to edge towards the 1.5900 level as the European session came to an end.
However, the Dollar would surely have lost further ground on the day had it not been for increased concerns regarding Spain's precarious financial position. The Madrid stock market plunged to its lowest level in three years following a statement from the country's Finance Minister, which suggested that the Iberian state had most likely returned to recession for the second time in the last four years. This took the interest rate which Spain's government pays on its national debt to above 6%. If Spanish debt yields rise above the key 7% level, then market participants are likely to succumb to all-out panic regarding a potential default, taking the US Dollar sharply higher and causing a pronounced move out of the relatively high-yielding AUD, NZD and ZAR.
Buying Property Abroad? Ask our resident FX expert a money transfer question or try John's new, free, no-obligation personal service! ,where he helps every step of the way, ensuring you get the best exchange rates on your currency requirements.
TAGS: American Dollar Forecasts Australian Dollar Forecasts Daily Currency Updates Euro Forecasts Euro Pound Forecasts New Zealand Dollar Forecasts Pound Australian Dollar Forecasts Pound Dollar Forecasts Pound Euro Forecasts Pound New Zealand Dollar Forecasts Pound Rand Forecasts Pound Sterling Forecasts South African Rand Forecasts
Comments are currrently disabled
Related Stories:
Latest News:
Daily Market Updates
Major Currency Forecasts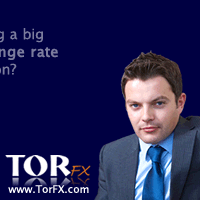 Currency Pairs