Today's Exchange Rate Forecasts For The Euro, US Dollar, Pound Sterling and Arab Emirates Dirham
19 Apr 2012 at 6 PM - Written by James Fuller
STORY LINK Today's Exchange Rate Forecasts For The Euro, US Dollar, Pound Sterling and Arab Emirates Dirham
The POUND STERLING outperformed almost all of the other 16 most-actively traded global currencies on the day, in spite of the fact that there were no tier one data releases during the session. Sterling continued to benefit from UK inflation data, the BoE minutes and British unemployment figures which were released earlier this week and continued to hoover up support from institutional investors shifting their funds out of euro-denominated assets. The Pound is expected to trade on a NEUTRAL TO POSITIVE footing for the remainder of the week.
Spain managed to shift €2.54bn of its government bonds at auction earlier today – more than the €2.50bn which it had been aiming for. This provided some support for the single currency, but widening debt yields on French debt had the opposite effect. A disappointing showing for April's whole of eurozone Consumer Confidence survey this afternoon has added to the selling pressure on the euro, meaning that the single currency is expected to trade with a NEUTRAL TO NEGATIVE bias in the near-term. The current GBP EUR exchange rate is 1.2229.
The US DOLLAR has held steady on the day, as market participants remained wary of shifting their funds into riskier asset classes, but avoided the temptation to move their funds lock stock into the safe haven currencies following an encouraging Spanish bond auction. The GBP USD exchange rate has settled above the key psychological level of 1.6000, to touch 1.6077 earlier. The Greenback is expected to trade on a NEUTRAL TO NEGATIVE footing ahead of tomorrow's G20 Finance Ministers' meeting in Washington.
The ARAB EMIRATES DIRHAM remains directly pegged to the US Dollar, so any relative strength, or weakness, in the USD is directly mirrored in Dirham movements. Losses for the Greenback over the past week have therefore been mirrored in movements on the AED. With fears over the state of Spain's public finances easing following the strong uptake of Spanish bonds at today's debt auction, the threat of further weakness for the AED remains. The current GBP AED exchange rate stands at 5.8995 and the Dirham is expected to trade with a NEUTRAL TO NEGATIVE moving forward.
Buying Property Abroad? Ask our resident FX expert a money transfer question or try John's new, free, no-obligation personal service! ,where he helps every step of the way, ensuring you get the best exchange rates on your currency requirements.
TAGS: American Dollar Forecasts Currency Predictions Dollar Pound Forecasts Euro Forecasts Euro Pound Forecasts Pound Dirham Forecasts Pound Dollar Forecasts Pound Euro Forecasts Pound Sterling Forecasts Uae Dirham Forecasts
Comments are currrently disabled
Related Stories:
Latest News:
Daily Market Updates
Major Currency Forecasts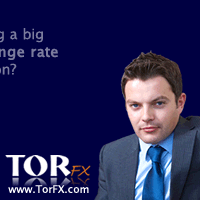 Currency Pairs