Daily Exchange Rate Predictions For The US Dollar, Pound Sterling, Euro and Hong Kong Dollar
23 Apr 2012 at 6 PM - Written by Frank Davies
STORY LINK Daily Exchange Rate Predictions For The US Dollar, Pound Sterling, Euro and Hong Kong Dollar
The EURO has suffered further pronounced selling pressure on the day, with European stock markets losing over 2% of their value due to increasing investor concerns over the apparent political vacuum in France and Holland. Fears that austerity measures are hitting the region's real economy were stoked by a dramatically weaker-than-anticipated set of German PMI figures earlier, meaning that the euro trades on a NEGATIVE footing in the near-term. The current GBP EUR exchange rate stands at 1.2264.
The POUND STERLING has outperformed almost all of the other majors with the exception of the US Dollar during today's session. The Pound continues to bask in the glory of last week's strong domestic unemployment, inflation and retail sales numbers, however these results will soon be forgotten if Wednesday's initial Q1 GDP growth numbers show that Britain has double-dipped into another recession. In the meantime, Sterling is expected to trade with a NEUTRAL TO POSITIVE bias.
The US DOLLAR has been the major beneficiary on the day, as institutional investors have tripped over themselves to shift their funds out of assets with a higher risk-tariff. Political uncertainty in Europe appears to have been the major driver - as the markets deplore a political vacuum, which appears to be state of play in both France and The Netherlands. Poor German data has added to the 'risk-off' trading environment, taking the GBP USD exchange rate down to its current level of 1.6092. The Dollar is expected to trade on a NEUTRAL TO POSITIVE footing moving forward.
The HONG KONG DOLLAR has benefitted from its loose pegging against its US counterpart during today's session, thanks to a flight to quality from market participants. Last week's announcement of the launch of Hong Kong-based off-shore Yuan trading facilities came as good news for the HKD, so the Hong Kong currency is anticipated to trade with a NEUTRAL TO POSITIVE bias in the near-term. The current GBP HKD exchange rate is 12.4915.
TAGS: American Dollar Forecasts Currency Predictions Dollar Pound Forecasts Euro Forecasts Euro Pound Forecasts Hong Kong Dollar Forecasts Pound Dollar Forecasts Pound Euro Forecasts Pound Hong Kong Dollar Forecasts Pound Sterling Forecasts
Leave a Comment
Related Stories:
Latest News:
Daily Market Updates
Major Currency Forecasts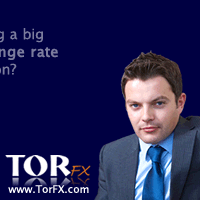 Currency Pairs