Pound Dollar Exchange Rate Eases As Global Economic Data Disappoints
1 May 2012 at 9 AM - Written by David Woodsmith
STORY LINK Pound Dollar Exchange Rate Eases As Global Economic Data Disappoints
The Dollar and the Yen were the major winners in the currency markets during yesterday's session and that means one thing – the return of risk aversion.
The shift out of risk was driven by the release of a slew of disappointing data releases from disparate and far-reaching corners of the global economy. The week had opened with weaker-than-anticipated New Zealand Trade Balance numbers for March. Analysts had been expecting a positive print of NZD417m, so there was widespread disappointment when the figure came out at less than a third of this number. This is particularly bad news for the New Zealand economy due to its heavy dependence on demand for the export of its raw materials.
Things got worse as the European session got underway, with the release of Spanish government data which confirmed that the troubled Iberian economy had followed the UK's lead of last week by slipping back into recession. It was scant solace that the quarterly GDP figure was slightly less bad than had been anticipated, registering at -0.3% versus expectations of a decrease in activity of 0.4%.
The mood of gloom prevailed into yesterday afternoon's session with the release of Canadian growth figures for February. Again, these numbers surprised analysts by falling considerably short of their anticipated level, suggesting that activity in the Canadian economy is cooling due to a decrease in global demand thanks to widespread European austerity measures and a tightening of Chinese monetary policy.
The flight to quality on the day saw the Greenback well-supported, taking the GBP USD exchange rate down from its 8-month high of 1.6302, which it reached at the start of European trading to pull back into the low 1.6200s by the middle part of the North American session. If this afternoon's US Manufacturing sector figures disappoint, then there could be further downside to come for the GBP USD exchange rate.
Buying Property Abroad? Ask our resident FX expert a money transfer question or try John's new, free, no-obligation personal service! ,where he helps every step of the way, ensuring you get the best exchange rates on your currency requirements.
TAGS: American Dollar Forecasts Daily Currency Updates Dollar Pound Forecasts Pound Dollar Forecasts Pound Sterling Forecasts
Comments are currrently disabled
Related Stories:
Latest News:
Daily Market Updates
Major Currency Forecasts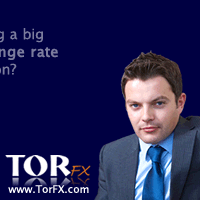 Currency Pairs