Currency Exchange Rate Forecasts For The Euro, US Dollar, Pound Sterling and South African Rand For Today
8 May 2012 at 6 PM - Written by John Cameron
STORY LINK Currency Exchange Rate Forecasts For The Euro, US Dollar, Pound Sterling and South African Rand For Today
The EURO remains out of favour in the currency markets, as investors factor-in the real and present possibility that Greece will go down the anti-bailout route, precipitating a chaotic default. German Industrial Production data, released earlier, thrashed expectations, confirming the strength of the eurozone's major player. The GBP EUR exchange rate stands at 1.2407 and the single currency is expected to trade on a NEGATIVE footing moving forward.
The POUND STERLING has spent the day blowing in the wind, making gains against the risk-sensitive high yielders, but losing ground against the low-yielding safe haven tenders. This morning's weak UK housing market numbers once again made little difference, however Thursday's Bank of England monetary policy decision could be game-changing if the nine-man committee votes for an increase to QE. In the meantime, the Pound is expected to trade with a NEUTRAL bias.
The US DOLLAR has outperformed almost all of the other major currencies on the day, as institutional investors sought out the safest of safe havens in order to shelter their funds from a potential disorderly default in Greece. Last Friday's weak US labour market numbers have caused a further move into US t-bills, meaning that the Greenback heads into tomorrow on a NEUTRAL TO POSITIVE footing. The current GBP USD exchange rate is 1.6129.
The SOUTH AFRICAN RAND has incurred steady losses since the middle part of March, taking the GBP ZAR exchange rate as high as 12.7527 on the day. Losses for the South African currency have coincided with a wobble in global risk appetite as investors factor-in an apparent softening of global economic data and the possibility of a messy Greek debt default. The Rand is expected to trade on a NEUTRAL TO NEGATIVE footing moving forward.
Buying Property Abroad? Ask our resident FX expert a money transfer question or try John's new, free, no-obligation personal service! ,where he helps every step of the way, ensuring you get the best exchange rates on your currency requirements.
TAGS: American Dollar Forecasts Currency Predictions Dollar Pound Forecasts Euro Forecasts Euro Pound Forecasts Pound Dollar Forecasts Pound Euro Forecasts Pound Rand Forecasts South African Rand Forecasts
Comments are currrently disabled
Related Stories:
Latest News:
Daily Market Updates
Major Currency Forecasts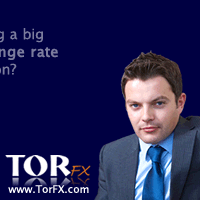 Currency Pairs