Currency Exchange Rate Forecasts For The Euro, Pound Sterling, US Dollar and Turkish Lira For Today
14 May 2012 at 6 PM - Written by James Fuller
STORY LINK Currency Exchange Rate Forecasts For The Euro, Pound Sterling, US Dollar and Turkish Lira For Today
The EURO has been downsold once again in the markets today. Market participants have shunned the single currency thanks to concerns over rising Spanish bond yields and ongoing uncertainty regarding the future make-up of Greece's government. This has taken the GBP EUR exchange rate as high as 1.2555 on the day. The euro is expected to trade on a NEGATIVE footing moving forward.
The POUND STERLING has hoovered up support during the day, making it the best-performing of the major currencies. It seems that the low-yielding Pound is being used as a safe haven destination for investors shifting funds out of the beleaguered eurozone. Sterling is predicted to trade with a NEUTRAL TO POSITIVE bias ahead of tomorrow's UK trade figures, which are expected to be bad. If they come out worse than expected, then the Pound's bull-run may come to an abrupt end.
The US DOLLAR has put up a steady showing on the day, benefitting from a generally 'risk-off' trading environment which has taken global equities indices sharply lower. With global banking sector shares suffering pronounced losses in anticipation of the effects of a disorderly Greek default, the Greenback is expected to trade with a NEUTRAL TO POSITIVE footing moving forward. The current GBP USD exchange rate sits at 1.6119.
The TURKISH LIRA has performed meekly in the currency markets over the past two weeks thanks to the double threat of increased risk aversion and worries about the fiscal well-being of Turkey's major trading partner, the eurozone. This has taken the GBP TRY exchange rate to 2.9195 on the day and given its current problems, the risk-sensitive Lira is expected to trade with a NEGATIVE bias in the near-term.
Buying Property Abroad? Ask our resident FX expert a money transfer question or try John's new, free, no-obligation personal service! ,where he helps every step of the way, ensuring you get the best exchange rates on your currency requirements.
TAGS: American Dollar Forecasts Currency Predictions Dollar Pound Forecasts Euro Forecasts Euro Pound Forecasts Pound Dollar Forecasts Pound Euro Forecasts Pound Lira Forecasts Pound Sterling Forecasts Turkish Lira Forecasts
Comments are currrently disabled
Related Stories:
Latest News:
Daily Market Updates
Major Currency Forecasts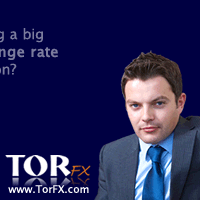 Currency Pairs