Australian and New Zealand Dollars Weaken Again As Bank of England Slashes UK Growth Forecast
17 May 2012 at 9 AM - Written by Minesh Chaudhari
STORY LINK Australian and New Zealand Dollars Weaken Again As Bank of England Slashes UK Growth Forecast
The Bank of England Governor Mervyn King called an instant halt to the Pound's recent bull-run in the currency markets during yesterday's session, when he announced that the Bank was slashing its UK growth forecast for 2012 by a third, from the previous 1.2% to a paltry 0.8%. King blamed the announcement on the threat to the British economy from the deepening eurozone debt crisis, observing that the region was 'tearing itself apart'. UK Prime Minister David Cameron echoed King's comments in parliament later on yesterday, when he advised eurozone policy-makers to 'make-up or break-up'.
However, it wasn't all doom and gloom for the UK economy, despite the best efforts of the BoE Governor; the release of the latest British unemployment figures during Europe's morning session, showed that UK joblessness had dropped by 45,000 to 2.63m, during the first quarter of this year.
Meanwhile, in spite of the positive UK labour market numbers, European and US stocks continued to move lower as yesterday's trading session unfurled, confirming the stringently 'risk-off' trading environment of recent days. This saw the usual suspects coming under selling pressure as the Aussie and Kiwi Dollars and the Rand lost further ground.
However, last night's Asian session offered a chink of hope to investors holding equities, as Hong Kong's Hang Seng and Tokyo's Nikkei 225 indices registered healthy gains of 0.87% and 0.75% respectively. The uptick in Asian risk appetite was driven by the release of Japanese data which revealed that the country's economy had expanded by a healthy 1.0% in the three months to the end of March 2012. This above-expectation level of GDP growth suggests that Japan's giant economy is making significant headway in its post-Tsunami recovery.
Buying Property Abroad? Ask our resident FX expert a money transfer question or try John's new, free, no-obligation personal service! ,where he helps every step of the way, ensuring you get the best exchange rates on your currency requirements.
TAGS: Australian Dollar Forecasts Daily Currency Updates Euro Forecasts Euro Pound Forecasts New Zealand Dollar Forecasts Pound Australian Dollar Forecasts Pound Euro Forecasts Pound New Zealand Dollar Forecasts Pound Rand Forecasts Pound Sterling Forecasts South African Rand Forecasts
1 comment on Australian and New Zealand Dollars Weaken Again As Bank of England Slashes UK Growth Forecast
Comments are currrently disabled
Related Stories:
Latest News:
Daily Market Updates
Major Currency Forecasts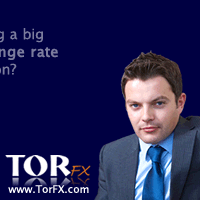 Currency Pairs