Kiwi Dollar Claws Back Ground in the Currency Markets as Stock Markets Register Gains
21 May 2012 at 6 PM - Written by David Woodsmith
STORY LINK Kiwi Dollar Claws Back Ground in the Currency Markets as Stock Markets Register Gains
The Pound has performed poorly on the day following the release of disappointing UK housing market numbers from Rightmove, which showed that British property prices remained static last month. The UK economy badly needs its housing market to start pushing forward once again in order to kick-start an all-around improvement. At this stage, there appears little or no chance of this happening in the near-term, at least.
Elsewhere, the US Dollar's improvement in the early part of May appears to have stalled; the Greenback has struggled to register any kind of gain against the Pound or the euro during today's session. This has been largely due to a strong forward move for global share markets, which saw London's FTSE 100 close up by almost 1%. Equities markets in mainland Europe and the US registered gains of a similar magnitude. The move suggests that market participants have now factored-in all of the potential 'bad news' scenarios for Greece in the prices which are being seen in world equity and FX markets. Following Friday's rumours of a euro-referendum in Greece, which would surely result in a 'no' vote given the outcome of the country's recent general election, a Greece-free euro, maybe as soon as last month, is largely reflected in the GBP EUR price.
The New Zealand Dollar, along with the other higher-yielding currencies, has staged somewhat of a comeback since the currency markets re-opened on Sunday night, seeing the GBP NZD exchange rate settle in the 2.0700 – 2.0800 region. If today's gains for global equities are merely a short-term correction before share indices across the world head lower once more, then the GBP NZD rate could break back above 2.1000 and stay there.
Buying Property Abroad? Ask our resident FX expert a money transfer question or try John's new, free, no-obligation personal service! ,where he helps every step of the way, ensuring you get the best exchange rates on your currency requirements.
TAGS: American Dollar Forecasts Currency Predictions Dollar Pound Forecasts Euro Forecasts Euro Pound Forecasts New Zealand Dollar Forecasts Pound Dollar Forecasts Pound Euro Forecasts Pound New Zealand Dollar Forecasts Pound Singapore Dollar Forecasts
Comments are currrently disabled
Related Stories:
Latest News:
Daily Market Updates
Major Currency Forecasts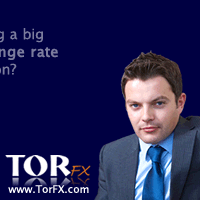 Currency Pairs