Norwegian Krone is Threatened By Potential Eurozone Slowdown, US Dollar Trends Stronger
23 May 2012 at 6 PM - Written by David Woodsmith
STORY LINK Norwegian Krone is Threatened By Potential Eurozone Slowdown, US Dollar Trends Stronger
Once again, the euro has hogged the currency market headlines on the day. This time, it was the voice of a ghost from the past which haunted the single currency, as former Greek Prime Minister Lucas Papademos stated that he believed that the troubled Hellenic state was making practical arrangements to leave the eurozone. This has seen share markets and the EUR USD exchange rate plummet. The future looks far from bright for Europe's currency, unless there is a spectacular and dramatic turnaround.
The Pound has laboured on the day thanks to a negative set of Bank of England minutes. The view of the Bank's nine-man MPC appeared to be that more quantitative easing will be required for the UK later in the year, as the eurozone's debt crisis threatens the UK's economy. A weak showing this morning's British Retail Sales data served to further suppress Sterling.
Apart from the Yen, the US Dollar has been the best-performing of the major currencies on the day, as investors' appetite for risk has drained away. Better than anticipated US housing market data this afternoon was not enough to improve investor sentiment, as market participants became increasingly fearful over the eurozone's debt crisis.
The Norwegian Krone's fortunes remain inextricably linked to those of the euro, which spells bad news for investors with Norwegian interests. Comments over the last seven days from global policy-makers, suggesting that they will be abandoning all-out austerity measures in favour of 'go-for-growth' policies, were music to the ears of the NOK. However, the danger is that the introduction of expansionary policies may be too little too late for the Krone.
Buying Property Abroad? Ask our resident FX expert a money transfer question or try John's new, free, no-obligation personal service! ,where he helps every step of the way, ensuring you get the best exchange rates on your currency requirements.
TAGS: American Dollar Forecasts Currency Predictions Dollar Pound Forecasts Euro Forecasts Euro Pound Forecasts Norwegian Krone Forecasts Pound Dollar Forecasts Pound Euro Forecasts Pound Norwegian Krone Forecasts Pound Singapore Dollar Forecasts
Comments are currrently disabled
Related Stories:
Latest News:
Daily Market Updates
Major Currency Forecasts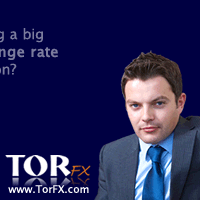 Currency Pairs