Weak New Zealand Import / Export Data and Unfruitful EU Summit Could Support US Dollar
24 May 2012 at 9 AM - Written by Tim Boyer
STORY LINK Weak New Zealand Import / Export Data and Unfruitful EU Summit Could Support US Dollar
Political discord in the eurozone mounted last night, as the latest EU summit in Germany drew to a close. Delegates agreed that the region is facing up to a serious fiscal crisis, but the closest they could come to drawing up a roadmap out of the situation was a statement encouraging the introduction of pro-growth policies alongside austerity measures for member states.
Not surprisingly, debt-burdened nations including Ireland and Portugal used the summit to lobby for the introduction of eurozone-wide bonds which would share the liability for individual countries' national debts amongst the whole group. The idea was championed by France's new Socialist President Francois Hollande, but strongly resisted by the eurozone's primary economic powerhouse – Germany. Without German ascent, the proposal is highly unlikely to come to fruition. It was reported that President Hollande bemoaned Germany's lack of enthusiasm for the Eurobond project, stating that France viewed the joint liability bills as a 'starting point' for resolving the region's debt crisis, while Germany viewed them strictly as a last resort. One thing remains certain – bickering between the leaders of continental Europe's two leading economies is only likely to achieve further downward movement for European stocks and for the euro.
Elsewhere, last night saw the release of more disappointing trade data from New Zealand. April's numbers showed a considerable drop in NZ exports in comparison to March's counterpart figure – from NZD4.21bn to NZD3.89bn. The level of New Zealand's imports also dropped last month, from 4.02bn to 3.52bn. Kiwi trade data is considered by many analysts to act as a reliable barometer of the relative health of the global economy, because New Zealand, as a small island-economy, is heavily dependent on imports and exports to fuel its continued economic prosperity. The fact that last night's numbers came in well below par suggests that concerns over continued economic growth in the world's economy are well-founded. This could see the risk-sensitive NZD come under selling pressure later today, while it may also lend support to the safe-haven US Dollar as the session progresses.
Buying Property Abroad? Ask our resident FX expert a money transfer question or try John's new, free, no-obligation personal service! ,where he helps every step of the way, ensuring you get the best exchange rates on your currency requirements.
TAGS: Daily Currency Updates Euro Forecasts Euro Pound Forecasts New Zealand Dollar Forecasts Pound Euro Forecasts Pound New Zealand Dollar Forecasts Pound Sterling Forecasts
Comments are currrently disabled
Related Stories:
Latest News:
Daily Market Updates
Major Currency Forecasts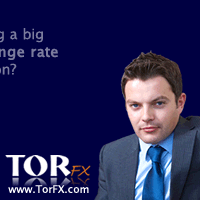 Currency Pairs