Weak US Consumer Confidence Data Sends GBP AED Exchange Rate Lower
29 May 2012 at 6 PM - Written by Frank Davies
STORY LINK Weak US Consumer Confidence Data Sends GBP AED Exchange Rate Lower
A highly disappointing showing for this afternoon's US Consumer Confidence survey has caused a surge in support for the safe-haven Buck. In early trading today, the GBP USD exchange rate had been on the front foot as global stock markets opened up higher. The driving factor behind this improvement in global risk sentiment during the early part of the European session, was the emergence of news from Spain that three of its leading retail banks were in discussions regarding a merger in order to improve their joint creditworthiness. However, although stock indices have maintained this morning's gains as the European close drew nearer, the weak US data caused a move by institutional investors into the safe haven of the US t-bill.
The Arab Emirates Dirham has basked in the reflected glory of this afternoon's 'comeback for the Greenback', as it remains directly pegged to the US Dollar, so any relative strength, or weakness, in the USD is directly mirrored in Dirham movements. With next month shaping up to be a crucial one for the eurozone's debt crisis, with the re-run of Greece's general election taking place on 17th June, there remains significant scope for the Dirham to receive sustained support, meaning that the GBP AED exchange rate remain s under threat.
Elsewhere, the euro remains friendless in the markets. The only factor stopping the GBP EUR from being a lot higher than the 1.25s which we are currently seeing is the weak tone of last week's UK data releases. With a monthly contraction in UK retail sales last month, lower than anticipated Q1 growth for the British economy and domestic inflation on the wane, the Pound is far from flavour of the month in its own right.
Buying Property Abroad? Ask our resident FX expert a money transfer question or try John's new, free, no-obligation personal service! ,where he helps every step of the way, ensuring you get the best exchange rates on your currency requirements.
TAGS: American Dollar Forecasts Currency Predictions Dollar Pound Forecasts Euro Forecasts Euro Pound Forecasts Pound Dirham Forecasts Pound Dollar Forecasts Pound Euro Forecasts Pound Sterling Forecasts Uae Dirham Forecasts
Comments are currrently disabled
Related Stories:
Latest News:
Daily Market Updates
Major Currency Forecasts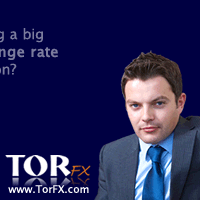 Currency Pairs