Weak Showing For US Non-Farm Payrolls Data Puts Pound To Dollar Exchange Rate At Risk
1 Jun 2012 at 4 PM - Written by Tim Boyer
STORY LINK Weak Showing For US Non-Farm Payrolls Data Puts Pound To Dollar Exchange Rate At Risk
Highly disappointing US Non-Farm Payrolls data, released earlier this afternoon, have ensured that risk aversion has once again won the day during today's session. The key labour market figure showed that only 69,000 jobs had been created in America's giant economy last month, against analysts' expectations of a 150,000 increase. The GBP USD exchange rate had slumped into the 1.5200s for the first time since January in early trading, but recovered to trade back into the 1.5300s. However, the alarmingly poor NFP print is likely to hang over the GBP USD rate for some time to come, meaning that the pair may experience further downside pressure, sending it down towards the key psychological level of 1.5000 in coming sessions.
Elsewhere, Sterling came under heavy selling pressure this morning due to the release of a particularly weak PMI Manufacturing survey for May, which showed that activity in this key sector of the British economy tumbled by 4.3 points last month, to stand at its lowest level since 2009. The only factor masking the Pound's weak showing on the day appear 'less bad' was the tame performance of other global currencies, in particular the high-yielders.
Meanwhile, matters remain grim in the eurozone following the release of official figures which showed that the overall rate of unemployment in the region sits at a dizzying 11%. This startling figure saw the GBP EUR exchange rate climb to 1.2473 at its peak today.
The Australian Dollar remains in a precarious position due to ongoing concerns regarding the eurozone's debt crisis. The GBP AUD rate was weighed down by poor UK economic data and slipped back into the 1.5800s on the day, however this move lower may not last long given the tame nature of recent global data releases, and in particular this afternoon's worrying US jobs data. A break back above 1.6000 looks more than likely in the short-to-medium term.
Buying Property Abroad? Ask our resident FX expert a money transfer question or try John's new, free, no-obligation personal service! ,where he helps every step of the way, ensuring you get the best exchange rates on your currency requirements.
TAGS: American Dollar Forecasts Australian Dollar Forecasts Currency Predictions Dollar Pound Forecasts Euro Forecasts Euro Pound Forecasts Pound Australian Dollar Forecasts Pound Dollar Forecasts Pound Euro Forecasts Pound Sterling Forecasts
Comments are currrently disabled
Related Stories:
Latest News:
Daily Market Updates
Major Currency Forecasts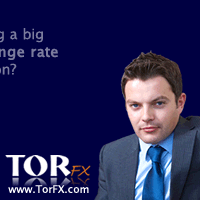 Currency Pairs