Canadian Dollar And Global Stocks Suffer As Appetite For Risk Evaporates
11 Jun 2012 at 6 PM - Written by Tim Boyer
STORY LINK Canadian Dollar And Global Stocks Suffer As Appetite For Risk Evaporates
The euro's relief rally following this weekend announcement that Spain's banking sector is set to receive €100bn of emergency funding, proved to be ephemeral. The GBP EUR exchange rate started the week at a significantly lower level that that at which it was trading at the time of last Friday's close. However, within 14 hours, the pair had moved higher, closing this 'price gap', to send out a highly bullish technical signal for the pair. It appears that institutional investors believe that Spain's banking crisis represents the tip of a sizable debt iceberg.
Elsewhere, the Pound was outperforming all of the other sixteen most actively-traded currencies by the middle part of today's European session. UK gilts were particularly well-supported, as institutional investors bought into Britain as a safe haven to protect them against further eurozone crises which may come later this summer. However, support for Sterling may hit the bricks if tomorrow morning's UK industrial and manufacturing production numbers once again disappoint.
The US Dollar has also been well-supported on the day, suggesting a general move in favour of the low-yielders, which hints that risk is once again off the menu following the early morning euphoria surrounding the Spanish banks' rescue package. With fears escalating regarding the eurozone's ability to contain its burgeoning debt crisis and US stocks already trading down on the day, there may be further support for the Greenback over coming sessions. The US Dollar's Canadian counterpart is another kettle of fish altogether. The CAD has been one of the worst-performing currencies on the day, thanks to the same fears which have proved supportive for the US Dollar. The GBP CAD rate continues to hold below the 1.6000 level for the time-being, but increased levels of global uncertainty could see a break higher in the near-term.
Buying Property Abroad? Ask our resident FX expert a money transfer question or try John's new, free, no-obligation personal service! ,where he helps every step of the way, ensuring you get the best exchange rates on your currency requirements.
TAGS: American Dollar Forecasts Canadian Dollar Forecasts Currency Predictions Dollar Pound Forecasts Euro Forecasts Euro Pound Forecasts Pound Canadian Dollar Forecasts Pound Dollar Forecasts Pound Euro Forecasts Pound Sterling Forecasts
Comments are currrently disabled
Related Stories:
Latest News:
Daily Market Updates
Major Currency Forecasts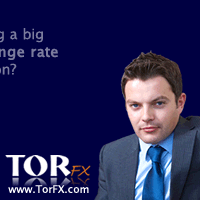 Currency Pairs