Norwegian Krone Remains Tethered To Euro – Bad News As Pound To Euro Rate Climbs
12 Jun 2012 at 6 PM - Written by Toni Johnson
STORY LINK Norwegian Krone Remains Tethered To Euro – Bad News As Pound To Euro Rate Climbs
A busy schedule of UK data releases on the day saw a decidedly mixed bag of results for the British economy. This morning's UK Manufacturing data provided a real lowlight, revealing that activity in this key sector of the British economy contracted by some 0.7% between March and April of this year. On a more positive note, this afternoon's NIESR GDP growth estimate suggested that the UK had just about managed to pull itself out of recession in the three months to May. Overall, the verdict of market participants was supportive for the Pound – Sterling gained against all of the other sixteen most-actively traded currencies on the day, with the exception of the Kiwi Dollar.
Meanwhile, the eurozone's debt crisis looks to be a long way from being resolved. The yields on both Spanish and Italian debts spiralled on the day, causing the euro to weaken across the board. Tomorrow morning's German CPI inflation numbers could provide further bad news for the single currency if they show a dip in German price rises. In the meantime, the euro remains firmly out of favour. The Norwegian Krone endured a similarly disappointing session, largely thanks to the ongoing concerns emanating from its primary trading partner – the eurozone. With the price of a barrel of crude settling back below $100, the bad news for the Krone just keeps on coming.
Elsewhere, the US Dollar suffered a relatively poor session, sending the GBP USD exchange rate up towards the 1.5600 level – a surprise given the bad news from Europe's bond markets. It looks possible that today has seen sideways trading for global shares indices before they head lower once more. In short, the softening of the Greenback could prove to be temporary.
Buying Property Abroad? Ask our resident FX expert a money transfer question or try John's new, free, no-obligation personal service! ,where he helps every step of the way, ensuring you get the best exchange rates on your currency requirements.
TAGS: American Dollar Forecasts Currency Predictions Dollar Pound Forecasts Euro Forecasts Euro Pound Forecasts Norwegian Krone Forecasts Pound Dollar Forecasts Pound Euro Forecasts Pound Norwegian Krone Forecasts Pound Sterling Forecasts
Comments are currrently disabled
Related Stories:
Latest News:
Daily Market Updates
Major Currency Forecasts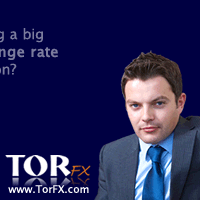 Currency Pairs