Rand Improves On Positive Euro Sentiment – Pound To Dollar Rate Edges Up
14 Jun 2012 at 6 PM - Written by Tim Boyer
STORY LINK Rand Improves On Positive Euro Sentiment – Pound To Dollar Rate Edges Up
A packed day of data of global data releases saw European stocks suffer, whilst their North American counterparts registered healthy gains. Higher than anticipated US CPI Inflation figures, released earlier, showed an annualised increase of 2.3% - this was ahead of analysts' expectations of a 2.2% rise. The fact that US price rises remain persistent may temper the Federal Reserve's ability to launch another bout of QE on the American economy later this year. This caused the Dollar to lose its way a little against both the euro and the Pound, as the GBP USD exchange rate climbed to 1.5557 on the session.
Meanwhile, the euro once again trended stronger against both the Pound and the Greenback, with the GBP EUR exchange rate dropping to 1.2309 during this afternoon's European session. Improved sentiment towards the single currency suggests that market participants are factoring in a positive showing for 'pro-bailout' parties in Sunday's Greek elections. Such a scenario would allow Greece to avoid exiting the euro, saving the rest of the eurozone a lot of hassle in clearing up the spread of contagion throughout the region. Good news for the euro. An improved outlook for Europe has also benefitted the South African Rand on the day, as the GBP ZAR exchange rate dipped back down into the 12.90s.
Elsewhere, Sterling had a mixed session, in the absence of any major data releases. However, tomorrow morning's UK Visible Trade Balance data could prove game-changing. Analysts are expecting the figure to show a trade gap of some £8.5bn in Britain the month before last. If the number prints at anything like this figure, tomorrow could prove to be a tough day for Sterling.
Buying Property Abroad? Ask our resident FX expert a money transfer question or try John's new, free, no-obligation personal service! ,where he helps every step of the way, ensuring you get the best exchange rates on your currency requirements.
TAGS: American Dollar Forecasts Currency Predictions Dollar Pound Forecasts Euro Forecasts Euro Pound Forecasts Pound Dollar Forecasts Pound Euro Forecasts Pound Rand Forecasts Pound Sterling Forecasts South African Rand Forecasts
Comments are currrently disabled
Related Stories:
Latest News:
Daily Market Updates
Major Currency Forecasts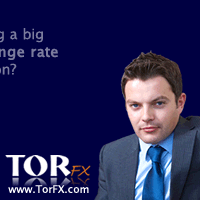 Currency Pairs