GBP INR Rate Could Rise On Weak US Michigan Confidence Survey
15 Jun 2012 at 4 PM - Written by Ben Hughes
STORY LINK GBP INR Rate Could Rise On Weak US Michigan Confidence Survey
Last night's news that the bank of England is set to introduce two separate stimulus measures aimed at increasing liquidity in the UK's banking sector sent Europe's bourses and the FTSE 100 higher during this morning's session. However, the Sterling-positive development was tempered by worrying British trade data which revealed that the UK economy's trade deficit was at its highest level since 2005 in April. However, the Pound still managed to have a winning day against nearly all of the majors with the exception of the New Zealand Dollar.
Meanwhile, there were also contradictory forces at play on the other side of the Atlantic. The positive performance of Europe's share indices triggered selling pressure on the US Dollar, however these were partially cancelled out by this afternoon's Michigan Confidence survey, which came in significantly below analysts' expectations. This has elicited some safe haven support for the Greenback, however the GBP USD exchange rate has still managed to creep upwards on the day. The Indian Rupee remains tethered to global risk events, so the weak US data this afternoon could see further INR downside moving forward.
Elsewhere, the euro has seen significant price action the day as investors adjusted their positions ahead of Sunday's Greek elections. Worries regarding a possible victory for anti-bailout parties has seen the single currency come under pressure this afternoon. However, the euro fared well this morning following comments from ECB President Mario Draghi, who stated that Europe's central bank stands ready to provide further help to the region's troubled banking sector. The only certainty about the euro at the minute is that next week will bring significant volatility for euro pairs.
Buying Property Abroad? Ask our resident FX expert a money transfer question or try John's new, free, no-obligation personal service! ,where he helps every step of the way, ensuring you get the best exchange rates on your currency requirements.
TAGS: American Dollar Forecasts Currency Predictions Dollar Pound Forecasts Euro Forecasts Euro Pound Forecasts Indian Rupee Forecasts Pound Dollar Forecasts Pound Euro Forecasts Pound Rupee Forecasts Pound Sterling Forecasts
Comments are currrently disabled
Related Stories:
Latest News:
Daily Market Updates
Major Currency Forecasts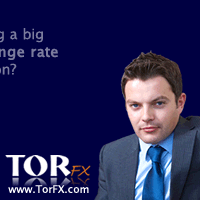 Currency Pairs