Fears Rise Over Spanish Debt Yields, Triggering Upside For GBP SGD Exchange Rate
18 Jun 2012 at 6 PM - Written by David Woodsmith
STORY LINK Fears Rise Over Spanish Debt Yields, Triggering Upside For GBP SGD Exchange Rate
One risk event dominated all others in the currency markets during today's session – the fallout from yesterday's general election in Greece. Although considerable uncertainty remains amongst the investment community, one thing appears clear – Greece will not be leaving the euro, in the near-term, at least. With exit polls in the troubled Hellenic state being released at the start of yesterday's Asian equities session, the verdict of market traders was instant. Shares rallied and the safe haven US Dollar lost ground, sending the GBP USD exchange rate up into the 1.5700s.
Risk sensitive currencies including the Australian, New Zealand and Singapore Dollars were well-bid at this time and both the Hong Kong and Tokyo share indices closed up by over 1%. This saw the GBP SGD exchange rate dip into the 1.98s.
However, the buoyant mood of international investors soon evaporated when Europe's traders reached their desks, as fears grew over Spain's parlous debt situation. Although Greece's troubles may now drop from the headlines, it appears likely that the Spain's problems may replace them, as the yields on 10-year Spanish bills registered at 7.14%, their highest level since the introduction of the euro, in the middle part of the day. This saw market participants shift out of euro-denominated assets, taking the GBP EUR exchange rate all the way up to 1.2463 by Europe's close.
Elsewhere, it was a relatively quiet day for the Pound, in the absence of any tier one British data releases. However, this could all change tomorrow morning, with the release of the latest government CPI inflation numbers. An annualised figure of above 3.0% would make an extension to the Bank of England's QE programme less likely in the short-to-medium term, triggering pronounced support for Sterling.
Buying Property Abroad? Ask our resident FX expert a money transfer question or try John's new, free, no-obligation personal service! ,where he helps every step of the way, ensuring you get the best exchange rates on your currency requirements.
TAGS: American Dollar Forecasts Currency Predictions Dollar Pound Forecasts Euro Forecasts Euro Pound Forecasts Pound Dollar Forecasts Pound Euro Forecasts Pound Singapore Dollar Forecasts Pound Sterling Forecasts Singapore Dollar Forecasts
Comments are currrently disabled
Related Stories:
Latest News:
Daily Market Updates
Major Currency Forecasts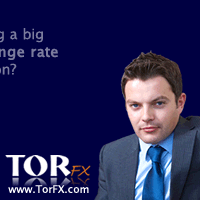 Currency Pairs