Indian Rupee Continues To Suffer, While US Dollar Set To Tumble If Fed Announces QE3
19 Jun 2012 at 6 PM - Written by John Cameron
STORY LINK Indian Rupee Continues To Suffer, While US Dollar Set To Tumble If Fed Announces QE3
There was further bad news for the euro earlier today when the latest ZEW Sentiment Survey in Germany showed at a dramatically lower level than had been anticipated. The general feeling amongst analysts is that the single currency will be 'OK' as long as Germany continues to prosper, so the release was particularly damaging for the euro, sending the GBP EUR exchange rate to above 1.2450 during this morning's session.
Elsewhere, the US Dollar has come under selling pressure on the day, as analysts continue to suggest that the Federal Reserve may launch a new tranche of Quantitative Easing on the US economy in response to recent weak US data releases. Such a move would be highly likely to cause pronounced downside for the Greenback. All will be revealed tomorrow, just after the European equities close.
Meanwhile, we already know that tomorrow morning's Bank of England minutes will show that the UK's nine-man monetary policy committee opted not to alter Britain's monetary policy at their last meeting, earlier this month. A worst case scenario for investors holding Sterling-denominated assets would be that the minutes showed that several members had voted in favour of an extension to QE. However, this seems less than likely, meaning that Sterling remains well-bid at this time.
Looking to the sub-continent, the Indian Rupee continues to be out of favour with market participants, following leading ratings agency Fitch's action in downgrading their outlook for India's economy to 'negative' overnight. This saw the GBP INR exchange rate break to an intraday high of 87.94 earlier.
Buying Property Abroad? Ask our resident FX expert a money transfer question or try John's new, free, no-obligation personal service! ,where he helps every step of the way, ensuring you get the best exchange rates on your currency requirements.
TAGS: American Dollar Forecasts Currency Predictions Dollar Pound Forecasts Euro Forecasts Euro Pound Forecasts Indian Rupee Forecasts Pound Dollar Forecasts Pound Euro Forecasts Pound Rupee Forecasts Pound Sterling Forecasts
Comments are currrently disabled
Related Stories:
Latest News:
Daily Market Updates
Major Currency Forecasts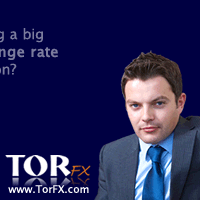 Currency Pairs