Pound To Dollar Exchange Rate Could Spiral If Fed Announces QE3 Tonight
20 Jun 2012 at 9 AM - Written by John Cameron
STORY LINK Pound To Dollar Exchange Rate Could Spiral If Fed Announces QE3 Tonight
As the world economy continues to send out signals that it is veering out of control, global policy makers seem to have only one solution – to meet up in an exotic country and talk about the world economy veering out of control. The latest G20 summit concluded in Mexico yesterday and provided more noteworthy comments from global policy-makers than your average leaders' meeting throws out. In fact, there was a distinct note of discord at the meeting, as German Chancellor Angela Merkel sent out a strong message to Greece's prospective new governing coalition – 'Don't meddle with our bailout agreement'. Merkel's strong message followed suggestions by Antonis Samaras, the leader of the New Democracy party which garnered the largest number of votes in Sunday's Greek general election, that the terms of his country's bailout would need to be amended in order to ease the pain on his people.
The eurozone debt crisis has provided most of the stories emanating from the G20 summit, with headlines in the early part of the week suggesting that frustration was mounting amongst the assembled politicians regarding the strength of response from the eurozone in tackling the region's unprecedented problems. Needless to say, the leaders made their way home yesterday having issued a joint statement about the need for growth to be promoted across the global economy in order to avoid further economic hardship. The statement convinced few commentators who read it.
Elsewhere, today's major risk event comes in the US, when the Federal Reserve Open Market Committee announces its latest monetary policy decision. Given the weak tone of recent US data releases, a decision to re-start the US's Quantitative Easing programme would appear a distinct possibility. If this comes to pass, the GBP USD exchange rate may make a break above 1.6000 in the short-to-medium term.
Buying Property Abroad? Ask our resident FX expert a money transfer question or try John's new, free, no-obligation personal service! ,where he helps every step of the way, ensuring you get the best exchange rates on your currency requirements.
TAGS: American Dollar Forecasts Daily Currency Updates Dollar Pound Forecasts Euro Forecasts Euro Pound Forecasts Pound Dollar Forecasts Pound Euro Forecasts Pound Sterling Forecasts
Comments are currrently disabled
Related Stories:
Latest News:
Daily Market Updates
Major Currency Forecasts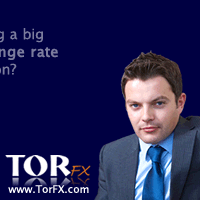 Currency Pairs