Pound To Dollar Exchange Rate Edges Lower As Fed Announces A Renewal Of 'Operation Twist'
21 Jun 2012 at 10 AM - Written by David Woodsmith
STORY LINK Pound To Dollar Exchange Rate Edges Lower As Fed Announces A Renewal Of 'Operation Twist'
The major development in the currency markets overnight saw the Federal Reserve issue another gloomy assessment of the prospects for the US economy moving forward. The Fed slashed its 2012 growth forecast for America's vast economy by half a percentage point and stated that it foresees the country's rate of unemployment edging higher to well above 8.2% later in the year.
The Fed's response to the apparent slowdown in America's economy was to announce a ramping-up of 'Operation Twist'. Many analysts had predicted that the US central bank's answer to the difficult economic conditions would be the announcement of a third tranche of Quantitative Easing – a move which would have severely hampered the Greenback. In actuality, Fed Chairman Ben Bernanke's announcement of an increase to the Fed's 'Twist' programme is likely to have almost directly the opposite effect – 'Twist' sees the Fed swap short term gilts held by private companies for longer term bills in an effort to reduce their borrowing costs. This is a business-friendly move which, early indications suggest, is a good thing for America's economy and for the Dollar.
Elsewhere, the UK hogged the limelight during yesterday's European session, as the latest Bank of England minutes revealed that four of the Bank's nine-man monetary policy committee had voted to increase the £325bn already allocated to the UK's QE scheme. This is a revelation which is likely to weigh heavily on Sterling, at least until the next MPC meeting at the start of July. However, there was one piece of good news for the Pound amongst all of the talk of action from world central banks; yesterday's official British government data showed that UK unemployment contracted by 51,000 in the three months to the end of April. However, with British joblessness still holding at above 2.6m, the overall economic landscape in Britain remains bleak.
Buying Property Abroad? Ask our resident FX expert a money transfer question or try John's new, free, no-obligation personal service! ,where he helps every step of the way, ensuring you get the best exchange rates on your currency requirements.
TAGS: American Dollar Forecasts Daily Currency Updates Dollar Pound Forecasts Pound Dollar Forecasts Pound Sterling Forecasts
Comments are currrently disabled
Related Stories:
Latest News:
Daily Market Updates
Major Currency Forecasts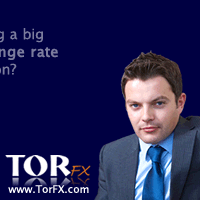 Currency Pairs