Spanish Yields Spiral And German Factories Suffer, Threatening The Euro
21 Jun 2012 at 4 PM - Written by Ben Hughes
STORY LINK Spanish Yields Spiral And German Factories Suffer, Threatening The Euro
The dark days continue for the euro. This morning's German PMI survey revealed that the rate of growth in the European powerhouse economy's services sector is slowing. More worrying, the country's PMI manufacturing survey showed that Germany's manufacturing base is in contraction. Matters got worse for the single currency later in today's session, when the yields on Spanish bills reached their highest level since the mid-1990s. The future looks bleak for the euro.
Elsewhere, there was better news for Sterling, with this morning's UK Retail Sales numbers for May showing a healthy annualised level of growth of 3% - ahead of analysts' expectations. However, gains for the Pound have been limited on the day, thanks to the high likelihood of further QE in the UK next month, following yesterday's release of the latest Bank of England minutes. With no further tier one data releases in the UK before next week, yesterday's revelation is likely to suppress Sterling in the near-term.
Meanwhile, in the US, the generally 'risk-off' trading environment has provided a fair wind for the Greenback on the day. The Dollar was already benefitting from last night's announcement from the Fed that it will not be returning to QE in the US at this time. This 'win-win' for the USD had sent the GBP USD exchange rate down as low as 1.5656 by the middle part of today's European session. However, it's too early just yet to state that the Greenback has turned a corner.
Looking to the Bosphorus, the Turkish Lira continues to improve against the Pound, sending the GBP TRY exchange rate down into the low 2.80s on the session. The recent positive performance of the Lira has led Turkey's central bank to announce that it is set to maintain the country's interest rate corridor as is. In spite of this news, the TRY is expected to continue to firm-up in the short-term.
Buying Property Abroad? Ask our resident FX expert a money transfer question or try John's new, free, no-obligation personal service! ,where he helps every step of the way, ensuring you get the best exchange rates on your currency requirements.
TAGS: American Dollar Forecasts Currency Predictions Dollar Pound Forecasts Euro Forecasts Euro Pound Forecasts Pound Dollar Forecasts Pound Euro Forecasts Pound Lira Forecasts Pound Sterling Forecasts Turkish Lira Forecasts
Comments are currrently disabled
Related Stories:
Latest News:
Daily Market Updates
Major Currency Forecasts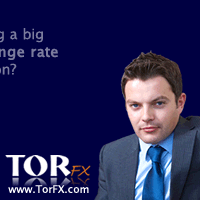 Currency Pairs