Sterling To Canadian Dollar Rate Could Gain As Investors Await Canadian CPI Inflation Data
22 Jun 2012 at 10 AM - Written by John Cameron
STORY LINK Sterling To Canadian Dollar Rate Could Gain As Investors Await Canadian CPI Inflation Data
The early verdict of market participants to the overnight news that Moody's has downgraded fifteen of the world's leading banks has seen a sell-off in global equities markets. The shift out of risk has caused London's FTSE 100 to follow the lead set by Hong Kong's Hang Seng index overnight, by shedding over 1% of its value in early trading.
Three of the banks which were downgraded were the Royal Bank of Scotland, Barclays and HSBC – all headquartered in the UK. In spite of this, Sterling has been well-supported in early trading, gaining a fifth of a percentage point against the euro to break into the 1.2460s. In fact, the low-yielding Pound has registered gains across the board, as institutional investors seek out the safe haven of the UK treasury bill in an attempt to avoid the flack which would follow any deterioration of the global economic situation.
Looking ahead to today's session, the centrepiece of the global economic data calendar comes this afternoon in Canada, with the release of domestic CPI inflation numbers. Analysts anticipate that the annualised CPI figure for last month will show at 1.5%, significantly down from April's print of 2.0%. Such a reading will see analysts further downgrade their Canadian interest rate expectations, heaping further pressure on the down-at-heel CAD. With the price of Canada's major export – crude oil – tumbling in recent weeks and with Canadian data showing a weakening bias, this gives potential that the GBP CAD exchange rate, which currently stands at 1.6053, could make further headway this afternoon, with a break above 1.6200 possible in the near-term.
Buying Property Abroad? Ask our resident FX expert a money transfer question or try John's new, free, no-obligation personal service! ,where he helps every step of the way, ensuring you get the best exchange rates on your currency requirements.
TAGS: Canadian Dollar Forecasts Pound Canadian Dollar Forecasts Pound Sterling Forecasts
Comments are currrently disabled
Related Stories:
Latest News:
Daily Market Updates
Major Currency Forecasts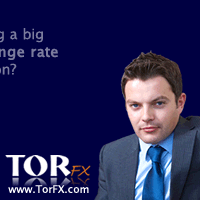 Currency Pairs