Pound To Hong Kong Dollar Rate Could Dip As Investors Shift Out Of Risk
22 Jun 2012 at 4 PM - Written by Minesh Chaudhari
STORY LINK Pound To Hong Kong Dollar Rate Could Dip As Investors Shift Out Of Risk
A quiet day for UK data releases failed to hold back the Pound, which registered healthy gains across the board during this morning's European session. However, Sterling positivity was on the wane by the middle part of the day, as investors start to fear the worst for Britain's banks following Moody's actions in downgrading of three leading UK banks. Next Tuesday's public sector borrowing figures could add to the pressure on the Pound.
Elsewhere, the US Dollar has enjoyed widespread support on the day, as appetite for risk seeps from the market. The three British banks were amongst fifteen global banks to have their credit ratings slashed by between one and three notches, ensuring that world equities markets have suffered pronounced losses ahead of the weekend shut-down. Support for the safe-haven Dollar equated to supported for its sister currency, the Hong Kong Dollar, to which it is loosely pegged. However, with Hong Kong policy-makers calling for the HKD's peg against the USD to be reviewed this week, things may be set to change for the South East Asian currency.
Meanwhile, the independent audit of Spain's retail banking sector has found a funding gap of some €62bn, which will need to be plugged. This held back the single currency this morning, but the euro has firmed this afternoon, taking the GBP EUR exchange rate to 1.2405 two hours before the close of London's equities markets. However, this morning's generally disappointing German IFO Business Survey provides further cause for concern for investors holding euro-denominated assets. If Germany is in trouble, then the whole euro ship could go down.
Buying Property Abroad? Ask our resident FX expert a money transfer question or try John's new, free, no-obligation personal service! ,where he helps every step of the way, ensuring you get the best exchange rates on your currency requirements.
TAGS: American Dollar Forecasts Currency Predictions Euro Forecasts Euro Pound Forecasts Hong Kong Dollar Forecasts Pound Dollar Forecasts Pound Euro Forecasts Pound Hong Kong Dollar Forecasts Pound Sterling Forecasts
Comments are currrently disabled
Related Stories:
Latest News:
Daily Market Updates
Major Currency Forecasts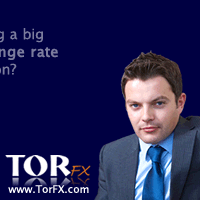 Currency Pairs