Pound To Euro Exchange Rate Steady Ahead Of Eurozone Debt Summit
26 Jun 2012 at 10 AM - Written by Toni Johnson
STORY LINK Pound To Euro Exchange Rate Steady Ahead Of Eurozone Debt Summit
Yesterday's losses for global equities have been stemmed in early trading today, with London's FTSE 100 opening up by a quarter of a percentage point. Fears over the latest eurozone summit, due to take place later this week, (injuries and illness permitting), took the edge off global appetite for risk yesterday, but with institutional investors recovering their nerve in early trading today, a weakening off of the safe haven US Dollar is to be expected. Cable is already trading back in the 1.56s, with a move back into the 1.57s highly likely if this afternoon's US Consumer Confidence survey for June betters analysts' expectations of a showing of 63.0.
Meanwhile, the Asian session brought an interesting piece of news from the Far East – one of the region's most developed economies – South Korea – is set to ban Iranian oil imports from the start of next month. If other nations follow South Korea's lead, then there could be a bounce in the price of a barrel of crude oil. Crude prices have plummeted in recent weeks following an apparent lessening of the likelihood of a Greek exit from the euro in the near-term. A move higher for oil would be supportive for the Canadian Dollar and the Norwegian Krone, sending the GBP CAD and GBP NOK exchange rates lower in the short-to-medium term. Meanwhile, if the price of crude was to spiral, analysts would expect, ceteris paribus, the GBP USD exchange rate to rise, due to the US's status as the largest net importer of oil in the world.
Today has the potential to bring a quieter day for the euro, as investors sit on their hands and await the region's latest debt summit. The next major risk event of note for the single currency comes tomorrow afternoon, with the release of the latest German CPI Inflation data, which will determine investor's thoughts on the future direction of the European Central Bank's monetary policy.
Buying Property Abroad? Ask our resident FX expert a money transfer question or try John's new, free, no-obligation personal service! ,where he helps every step of the way, ensuring you get the best exchange rates on your currency requirements.
TAGS: American Dollar Forecasts Currency Predictions Daily Currency Updates Dollar Pound Forecasts Euro Forecasts Euro Pound Forecasts Norwegian Krone Forecasts Pound Canadian Dollar Forecasts Pound Dollar Forecasts Pound Euro Forecasts Pound Norwegian Krone Forecasts Pound Sterling Forecasts
Comments are currrently disabled
Related Stories:
Latest News:
Daily Market Updates
Major Currency Forecasts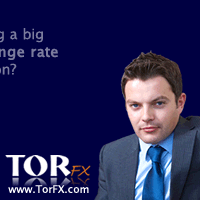 Currency Pairs