Dollar Exchange Rate Weakens Against Peers as Confidence Grows Ahead of EU Summit
28 Jun 2012 at 10 AM - Written by John Cameron
STORY LINK Dollar Exchange Rate Weakens Against Peers as Confidence Grows Ahead of EU Summit
The US dollar has weakened against many of its counterparts after Asian stocks rallied for a second day in a row as the markets grow more confident ahead of today's EU summit in Brussels.
The main reason for the dollars weakening is that Investors are cautious about entering the weekend filled with risk-off positions in case positive news comes out from the EU summit, in effect they are gambling that some good news will emerge from the meeting. This morning the dollar lost 0.4% to $1.2519 against the Euro and against the Japanese Yen it dropped by 0.4% to 79.42.
The Euro is set to see its biggest quarterly drop against the Yen since September over concerns that the regions debt worries are spreading to the larger economies. Contagion risk has caused many investors to seek safer havens in currencies sheltered from the Euro fallout. Since March the Euro currency has fallen 10% against the Yen and 6.2% against the Dollar. As the first half of the year nears its close, the dollar is up 3.6 percent in 2012 versus the euro and 3.3 percent against the yen.
Italy is scheduled to sell 2.5 billion euros ($3.1 billion) of five-year notes and 3 billion euros of 10-year debt today. The 185-day bills sold yesterday got a rate of 2.957 percent, while the zero-coupon, two-year notes offered on June 26 yielded 4.712 percent. Both were the highest this year.
The nation's 10-year yields climbed to a five-month high of 6.34 percent on June 14, nearing the 7 percent level that spurred Greece Ireland and Portugal to seek bailouts. Investors remain cautious over the Euro with many seeking out further Euro weaknesses.
Buying Property Abroad? Ask our resident FX expert a money transfer question or try John's new, free, no-obligation personal service! ,where he helps every step of the way, ensuring you get the best exchange rates on your currency requirements.
TAGS: American Dollar Forecasts Dollar Pound Forecasts Euro Forecasts Euro Pound Forecasts Japanese Yen Forecasts Pound Dollar Forecasts Pound Euro Forecasts
Comments are currrently disabled
Related Stories:
Latest News:
Daily Market Updates
Major Currency Forecasts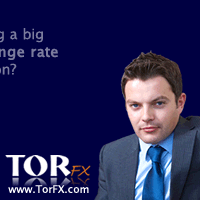 Currency Pairs