Yen Exchange Rate Today - JPY Strengthens vs Euro and Dollar as Investors Seek Safe Havens
28 Jun 2012 at 4 PM - Written by James Fuller
STORY LINK Yen Exchange Rate Today - JPY Strengthens vs Euro and Dollar as Investors Seek Safe Havens
The Euro has continued to fall against the Japanese Yen posting a new three week low against the resilient safe haven currency. The fall comes as European leaders meet in Brussels for the Eurozone's 20th meeting and 20th attempt to come to some sort of deal on how to sort out the crisis.
The markets confidence that any positive outcome will result from the meeting is at rock bottom after the German media report that the German government will refuse to negotiate over plans to hand more money over to the struggling Euro nations. It is the fourth day in a row that the single currency has slipped against the Dollar, the main cause being the increasing cost of borrowing for nations like Italy and Spain.
Italy sold 5.4 billion Euros of debt due in 2017 and 2022. The average yield on the ten-year bond was 6.19 percent, compared to 6.03 percent at an auction on May 30 raising fears that increasingly high borrowing costs could price the country out of the market.
The Euro depreciated 0.6 percent to 98.85 yen after touching 98.33 yen, the lowest since June 6th. It dropped 0.1 percent to $1.2450. The Dollar weakened 0.4 percent against the yen to 79.39. The Yen strengthened against all 16 of its main peers as declines in stocks boosted demand for safer haven investments.
EU leaders meet today and tomorrow for the 20th summit on the region's debt crisis. They are due to discuss a plan seen playing out over more than a decade for closer European integration. The blueprint, written by European Council President Herman Van Rompuy centres on common banking supervision and deposit insurance, along with a "criteria-based and phased" move toward joint debt issuance.
Buying Property Abroad? Ask our resident FX expert a money transfer question or try John's new, free, no-obligation personal service! ,where he helps every step of the way, ensuring you get the best exchange rates on your currency requirements.
TAGS: American Dollar Forecasts Daily Currency Updates Dollar Pound Forecasts Euro Forecasts Euro Pound Forecasts Japanese Yen Forecasts Pound Dollar Forecasts Pound Euro Forecasts Pound Yen Forecasts
Comments are currrently disabled
Related Stories:
Latest News:
Daily Market Updates
Major Currency Forecasts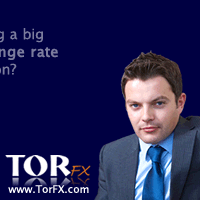 Currency Pairs