Euro Exchange Rate Surges Against Pound & Dollar As EU Agreement Reached
29 Jun 2012 at 10 AM - Written by Ben Hughes
STORY LINK Euro Exchange Rate Surges Against Pound & Dollar As EU Agreement Reached
The Euro exchange rate has seen a change in its fortunes and has surged to a three month high against the US Dollar. The outcome from the first day of the key EU summit produced firm decisive action to halt the slide of the Eurozone debt crisis. EU leaders agreed that its rescue funds would be used to stabilise the bond markets without forcing struggling nations to adopt extra economic reforms or the tougher austerity measures that have been imposed on Greece, Portugal and Ireland.
The plan would see Spain and Italy's borrowing costs drop to more affordable levels and provide a barrier of security for the Euro regions struggling economies. The first day of the summit went on into the early hours of this morning after Italian Prime Minister Mario Monti kept the meeting going until the breakthrough was made. His determination was probably the main reason that the decision was agreed upon rather than the debate dragging on into today.
The positive result took many analysts by surprise, with most predicting that the summit would be another whitewash. Scepticism does remain amongst traders as they await further details about the agreed measures. After all what the EU leaders say is often different to what they actually do.
The Euro soared by 1.2% rising to a high of $1.262 up from yesterday's low of 1.2407 and is currently around the 1.256 level. The rally is the single currencies best performance in eight months. Whether it can maintain the surge depends on the outcome of the second day of the EU summit.
Buying Property Abroad? Ask our resident FX expert a money transfer question or try John's new, free, no-obligation personal service! ,where he helps every step of the way, ensuring you get the best exchange rates on your currency requirements.
TAGS: American Dollar Forecasts Daily Currency Updates Euro Forecasts Euro Pound Forecasts Pound Euro Forecasts
Comments are currrently disabled
Related Stories:
Latest News:
Daily Market Updates
Major Currency Forecasts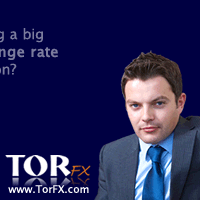 Currency Pairs