Currency Outlook: Euro Rate Weakens Against Currencies Thanks to Poor Economic Data
2 Jul 2012 at 12 PM - Written by David Woodsmith
STORY LINK Currency Outlook: Euro Rate Weakens Against Currencies Thanks to Poor Economic Data
The Euro has halted its eight month high gains and weakened against most of its major peers ahead of the release of data that showed that the regions unemployment levels have reached record highs. The currency had seen gains against most of its peers after EU leaders agreed on providing emergency funds to the struggling economies of Italy and Spain.
For the first time in a very long time confidence was restored in the embattled single currency. All too quickly however doubts have begun to set in over the plans. Some investors are being cautious over the deal as they take a wait and see approach. All too often the EU has made promises or struck agreements only for them to fail a short time later.
The Jobless rate across the Euro region has hit a new record high rising to 11.1% in May, up from 11.0% in April. The figures are the highest on record going back to 1990. The latest European PMI surveys showed that manufacturing decreased further showing that the region has slipped further into recession.
The Euro dropped to $1.265 this morning. It fell 0.6 percent to 100.43 yen after rising 2.2 percent at the end of last week, the biggest advance on a closing basis since March 2011. The poor data from today's reports is likely to pull on the single currency further and has raised the possibility that the European central bank will cut the single currency areas interest rates on Thursday. aSuch a move will impact negatively on the Euro.
Buying Property Abroad? Ask our resident FX expert a money transfer question or try John's new, free, no-obligation personal service! ,where he helps every step of the way, ensuring you get the best exchange rates on your currency requirements.
TAGS: American Dollar Forecasts Currency Predictions Daily Currency Updates Dollar Pound Forecasts Euro Forecasts Euro Pound Forecasts Pound Euro Forecasts
Comments are currrently disabled
Related Stories:
Latest News:
Daily Market Updates
Major Currency Forecasts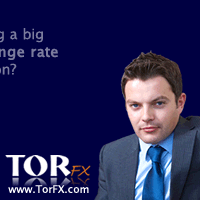 Currency Pairs