GBP to USD Exchange Rate Falls Today on Back of Weak PMI Data; Euro Slides
2 Jul 2012 at 4 PM - Written by Tim Boyer
STORY LINK GBP to USD Exchange Rate Falls Today on Back of Weak PMI Data; Euro Slides
The Pound has fallen against the Dollar following the release of the latest Purchasing Managers Index data. The report showed that manufacturing activity continued its downward slide for a second month in a row.
The data was better than forecast but was not enough to halt a slip. The Markit compiled data showed that manufacturing has increased slightly to 48.6 last month compared with May's three year low of 45.9. Any figure below 50 shows a contraction. The rate of decline has eased but the level of output remains disappointingly low.
The report has added to the pressure on the Bank of England to introduce further monetary easing measures inflicting further pulls on the Pound. The market believes that the Bank will unveil the measures on the 5th of July to help boost and stimulate the country's economy.
Unemployment also saw an increase and contributed to Sterling going down 0.2 percent against the dollar at $1.5668, off a peak of $1.5718 hit on Friday when the market cheered moves to ease the euro zone debt crisis.
The Euro has also seen a slide today as doubts linger over whether the deal decided upon on Friday can solve the crisis. The single currency lost its early gains trading down 0.1% against the pound to trade at the 80.52 level.
As a result, safe haven currencies such as the US Dollar and Japanese Yen are expected to see gains as investors start retreating away from the Euro. The longer time goes on that no clear evidence that the plan is working is sure to see the currency weaken further. The Pound is set to profit from the slipping confidence as investors regard the Pound a safer bet than the Euro.
Buying Property Abroad? Ask our resident FX expert a money transfer question or try John's new, free, no-obligation personal service! ,where he helps every step of the way, ensuring you get the best exchange rates on your currency requirements.
TAGS: American Dollar Forecasts Daily Currency Updates Dollar Pound Forecasts Euro Forecasts Euro Pound Forecasts Japanese Yen Forecasts Pound Dollar Forecasts Pound Euro Forecasts
Comments are currrently disabled
Related Stories:
Latest News:
Daily Market Updates
Major Currency Forecasts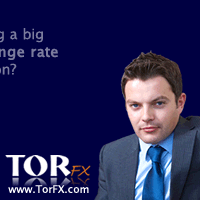 Currency Pairs