Pound Sterling Steady vs Euro & Dollar As Market Waits Outcome ECB & BOE Meetings
3 Jul 2012 at 11 AM - Written by Frank Davies
STORY LINK Pound Sterling Steady vs Euro & Dollar As Market Waits Outcome ECB & BOE Meetings
The Pound is holding steady against the Greenback and Euro today as market watchers take a wait and see approach to the currency ahead of Thursday's meetings of the European central bank and the Bank of England. The decision over interest rates and further plans to bolster the Euro zone economies is sure to be the key points of interest for investors.
The decisions made at these meetings could give the Pound a boost against the Euro as investors may see that any BOE actions may be pre-emptive against a new batch of uncertainty for the single currency. Currently the Pound is trading at 1.245 against the Euro, and 1.567 against the US Dollar
The US Dollar has weakened against a basket of currencies after yesterdays dismal economic figures were released. The Institute of Supply Management Index (ISM) showed that demand for American exports and production levels was at a three year low. The ISM for June fell from 53.5 down to 49.7 in June making the figures far worse than predicted. Any figure below 50 marks contraction. The bad news suggests that the world's top economy is struggling to keep its economic recovery going raising concerns from investors worldwide.
The dire figures hint that the US Federal Reserve may suggest the need to introduce its third round of quantitative easing which will have a weakening affect on the currency. The combination of Quantitative easing concerns, and the fact that the Euro is still riding high after last Friday, has put a lot of pressure on the Dollar this week.
Buying Property Abroad? Ask our resident FX expert a money transfer question or try John's new, free, no-obligation personal service! ,where he helps every step of the way, ensuring you get the best exchange rates on your currency requirements.
TAGS: American Dollar Forecasts Daily Currency Updates Dollar Pound Forecasts Euro Forecasts Euro Pound Forecasts Pound Euro Forecasts
Comments are currrently disabled
Related Stories:
Latest News:
Daily Market Updates
Major Currency Forecasts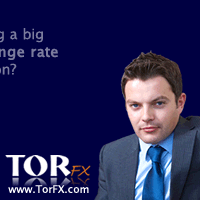 Currency Pairs