Australian Dollar Today - AUD Remains Calm After the Reserve Bank Keeps Rates at 3.5%
3 Jul 2012 at 5 PM - Written by Toni Johnson
STORY LINK Australian Dollar Today - AUD Remains Calm After the Reserve Bank Keeps Rates at 3.5%
The Australian Dollar remained relatively calm today after the Reserve Bank of Australia announced that it would keep interest rates at 3.5%, falling in line with market predictions which priced in an 86% chance for no further cuts.
The decision to maintain the 3.5% level reflects the strengthening of the Australian economy which has posted positive growth and good economic data. The banks governor Glenn Stevens said that the country's performance was 'somewhat stronger than had been earlier indicated.' Governor Stevens added that the rate would stay at its present level for at least another month but warned that the world economy remains highly volatile and is likely to stay unstable for some time.
"Financial markets have initially responded positively to signs of further progress toward longer-term sustainability in European financial affairs," said Mr Stevens in a statement. "But Europe will remain a potential source of adverse shocks for some time."
ANZ Economics moved out its forecast for the next cut in interest rates from August to October after the RBA's statements.
Global events should start to reassert their influence over the Australian dollar before the end of the week, with European Central Bank and Bank of England meetings being crucial to market movement as investors look for central banks to do more to combat the Europe debt crisis.
It is possible that further bad news out of the United States could help support the Aussie due to the higher likelihood that the US Federal Reserve would introduce further Quantitative easing measures.
Buying Property Abroad? Ask our resident FX expert a money transfer question or try John's new, free, no-obligation personal service! ,where he helps every step of the way, ensuring you get the best exchange rates on your currency requirements.
TAGS: American Dollar Forecasts Australian Dollar Forecasts Currency Predictions Daily Currency Updates Pound Australian Dollar Forecasts
Comments are currrently disabled
Related Stories:
Latest News:
Daily Market Updates
Major Currency Forecasts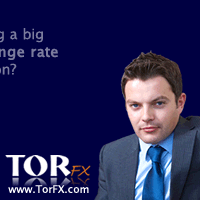 Currency Pairs