New Zealand Dollar Today: NZD EUR Hit Record High But Dips Ahead ECB Decision
5 Jul 2012 at 11 AM - Written by David Woodsmith
STORY LINK New Zealand Dollar Today: NZD EUR Hit Record High But Dips Ahead ECB Decision
The New Zealand Dollar hit a record high against the Euro yesterday following the news that the workhorse of the Eurozone, Germany posted surprising shrinkage in its service and production industries. The 'Kiwi' hit 64.21 euro cents overnight, the highest level seen since the European currency was first launched back in 1999.
The news caused investors to raise expectations that the European Central Bank will cut interest rates further to a record low of 0.75% in an effort to get the slowing European economy moving in the right direction.
The New Zealand dollar rose as high as 64.25 euro cents, its highest since the 17-nation currency entered circulation in 2002. It traded at 64.11 euro cents at 8am up from 63.92 cents yesterday at 5pm. The kiwi was little changed on 80.36 US cents from 80.40 cents at 5pm.
Germany's figures showed that its key industries had entered a shock contraction knocking confidence in the single currency and seeing investors flock to the safe haven currencies of the US Dollar and Japanese Yen, as a result the New Zealand Dollar fell slightly against the Euro.
Germany's services PMI fell to 49.9 from 51.8 in May, according to London-based Markit Economics. A figure below 50 indicates contraction. That's helped underpin speculation ECB President Mario Draghi will cut rates by 0.25 points to 0.75%, according to the median forecast of economists when the bank meets to review borrowing costs on Thursday. The Bank of England is also preparing to meet on Thursday and any decision it makes will affect the Pound.
Buying Property Abroad? Ask our resident FX expert a money transfer question or try John's new, free, no-obligation personal service! ,where he helps every step of the way, ensuring you get the best exchange rates on your currency requirements.
TAGS: American Dollar Forecasts Australian Dollar Forecasts Currency Predictions Daily Currency Updates Dollar Pound Forecasts Euro Forecasts Euro Pound Forecasts New Zealand Dollar Forecasts Pound Australian Dollar Forecasts Pound Dollar Forecasts Pound Euro Forecasts Pound New Zealand Dollar Forecasts
Comments are currrently disabled
Related Stories:
Latest News:
Daily Market Updates
Major Currency Forecasts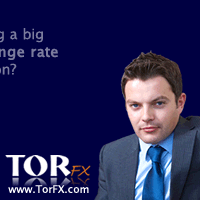 Currency Pairs