Pound to Euro and Pound to Dollar Hit Record Highs as EUR Currency Slumps
11 Jul 2012 at 11 AM - Written by James Fuller
STORY LINK Pound to Euro and Pound to Dollar Hit Record Highs as EUR Currency Slumps
The Euro has posted new lows against most of its peers today as confidence in the region continues to wane. Against the US Dollar the currency hit a fresh two year low of 1.226 and a new three and a half year low against the British Pound of 0.789.. Fears of contagion continue to grow after several Eurozone countries posted weak economic data and poor job figures.
The German Constitutional Court began a hearing into whether the euro zone's bailout fund, the European Stability Mechanism (ESM), and planned changes to the region's budget rules are compatible with German law. Without German backing, the ESM, which was originally meant to start on July 1, then delayed to July 9, cannot come into effect.
Investors are seeking safety from the ongoing debt crisis and have seen many flee to other safe haven currencies. The struggling currency hasn't been helped by European leaders such as Mario Monti saying that Italy could be interested in using the Eurozone rescue funds
The Pound to Euro Rate has hit a three and half year high as confidence in the single currency remains low and investors use the Pound Sterling as a safe haven for their cash. Yesterday saw the release of the June NIESR GDP estimate, the report showed that the UK economy was entrenched in recession with GDP falling to -0.2% in June down from +0.1% in May.
The GBP/USD pair fell from 1.5523 to as low as 1.5598 in the minutes after the release, before rebounding to today's level of 1.553.
Buying Property Abroad? Ask our resident FX expert a money transfer question or try John's new, free, no-obligation personal service! ,where he helps every step of the way, ensuring you get the best exchange rates on your currency requirements.
TAGS: American Dollar Forecasts Currency Predictions Daily Currency Updates Dollar Pound Forecasts Euro Forecasts Euro Pound Forecasts Pound Dollar Forecasts Pound Euro Forecasts
Comments are currrently disabled
Related Stories:
Latest News:
Daily Market Updates
Major Currency Forecasts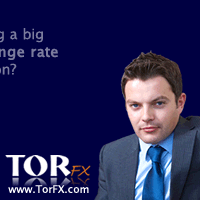 Currency Pairs