Exchange Rates Today: Sterling Euro Rate New 44-Month High, Pound Australian Dollar Tumbles
11 Jul 2012 at 4 PM - Written by John Cameron
STORY LINK Exchange Rates Today: Sterling Euro Rate New 44-Month High, Pound Australian Dollar Tumbles
Exchange rates today: Today's session in the currency markets has brought further bad news for the floundering Spanish economy, as the Iberian country's leader Mariano Rajoy announced that existing austerity measures are not having the desired effect and that public spending will be slashed by another €65bn in the near-term. The announcement sparked scenes of civil unrest, with Spanish police opening fire on protesting miners in the nation's capital. The Euro has suffered on the back of this, sending the GBP EUR exchange rate spiralling to 1.2698, its highest level for almost four years.
Looking to the UK, the Pound has performed with credit on the day, beating all of the majors with the exception of the Aussie and Kiwi Dollars. Once again, the UK is benefitting from the fact that it is a low-yielding economy on the doorstep of the eurozone. Now that Switzerland is out of favour as a safe haven due to the Swiss National Bank's interventions in the currency markets, the Pound is hovering up support as and when the going gets tough in Europe.
Elsewhere, the US Dollar has failed to take advantage of ongoing concerns emanating from the euro area during today's trading. With share markets generally trading in the red, some strengthening of the Greenback would usually be anticipated. The fact that the GBP USD exchange rate has climbed around a third of a percentage point to touch 1.5577 earlier suggests that investors remain wary of holding the Buck due to concerns that the Fed may be getting set to ramp up QE once again in the world's leading economy.
Meanwhile, the Australian Dollar has been the best-performing of the majors so far today, with the GBP AUD exchange rate tumbling to 1.5137 this morning. Aussie strength has come from a much better-than-anticipated Westpac Consumer Confidence survey, released overnight. However, ongoing concerns regarding the stability of the eurozone leave the Australian tender firmly in the 'at risk' category.
Buying Property Abroad? Ask our resident FX expert a money transfer question or try John's new, free, no-obligation personal service! ,where he helps every step of the way, ensuring you get the best exchange rates on your currency requirements.
TAGS: American Dollar Forecasts Australian Dollar Forecasts Daily Currency Updates Dollar Pound Forecasts Euro Forecasts Euro Pound Forecasts Pound Australian Dollar Forecasts Pound Dollar Forecasts Pound Euro Forecasts Pound Sterling Forecasts
Comments are currrently disabled
Related Stories:
Latest News:
Daily Market Updates
Major Currency Forecasts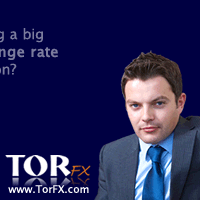 Currency Pairs